Hello! I'm Rhonda and I live in Oakland, California with my partner. I teach elementary school. Born in the mid 60's, I've been a member of the 50+ club for a a few years now. Being on Swap-bot here with you makes me happy! I'm ready for some innocent fun!
IF you'd like some notecard envelopes (JUST envelopes, no notecards), please message me and I'll send 12 or 15 your way. A friend shared an estate sale find with me, but now I have way too many! US swappers only, due to postage.
My interests are varied. I like cooking, hiking, reading, cities (London has a special place in my heart), trees, dogs, and llamas. I've always been interested in politics and remain optimistic that democracy has a chance of working for the benefit of all.
Living in Oakland, I take advantage of being just a bridge away from the museums in San Francisco. I visit art museums frequently and like having the time to take in beauty and strangeness. I tend to enjoy more contemporary works than classic, but that's not a hard and fast.
I like cute stuff...slightly gothic stuff (think Edward Gorey)... I'm into Adventure Time and Bob's Burgers and Regular Show (cartoon watcher for life!)... I'm a sucker for animals of all kinds. I've loved dogs my whole life.
Colors that speak to me are candy brights of ALL shades; all pinks, from baby soft pastels to loud fuchsias -- Wait. Who am I kidding? I can't list all the colors I like! More is better, that much I can say!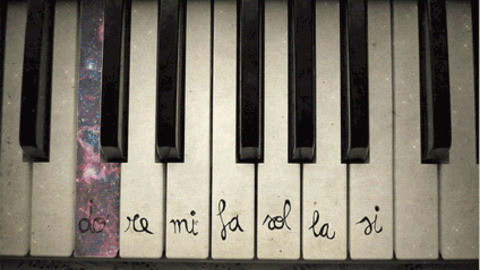 When I was growing up, I'd spend all my money on records and concert tickets. I'm a rocknroll girl. These days, I listen to powerpop from the 70s-90s, roots rock and Americana, and singer/songwriter stuff. I love seeing local acts, like Chuck Prophet, Bart Davenport, and Crying Time.
I was a literature major and the books I like most have interesting language, as well as an engaging story. I am a word nerd, for sure! I love that a Richard Ford novel is guaranteed to have words new to me on nearly every page. Junot Diaz and Philip Roth are also favorite authors of mine; their sentence and story constructions make me swoon.
Being a word nerd makes it easy for me to love poetry: in a good poem, every word is essential and leads to a perfect moment of "aha." Langston Hughes, Adrienne Rich, Emily Dickinson, Walt Whitman and Wendell Berry have all given me those moments for which I'm grateful.
Book last finished: The Good Earth by Pearl S. Buck ::: Currently reading:The Mummy- or Ramses the Damned by Anne Rice
Postcrossing is what lead me to Swap-bot. Hooray! I started collecting postcards during college and would spend a lot of time arranging them just-so, putting them up on my bedroom walls. It's fun returning to a hobby I began as a much younger me.
Junk journals, zines, and pocket letters are all part of the paper-based fun brought into my life by Swap-bot. These new creative outlets bring a little nervousness with them - ME? I'm sending swaps of this sort out into the world? - because I'm far from naturally crafty but ... there's real satisfaction from trying something new and building confidence from there.
FAVORITE POSTCARD IMAGES include:
dogs! - paintings - silly/weird/absurd stuff - animals - black&whitephotography
FUN STUFF to make my MAIL HAPPY= washi tape::tea bags::blank postcards:: stickers::surprises !!!
Send to someone else: jasmine or chai tea & touristy postcards. Thank you :)