**I finished my Master of Science degree, 2021. I did lose my apartment so check address as I am no longer on West Eastwood Avenue **
Hang out with me on Instagram
My current HDHP ATCs for private trade - click this link!
Like nature? Print your own free copy of a painted art zine.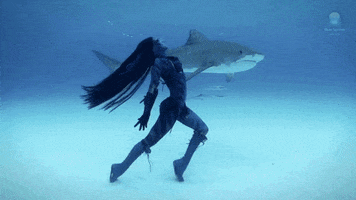 FUN! A kid-friendly free zine you can print on how to make zines, good for school teachers and librarians: How To Zine
I looking to trade ATCs [artist trading cards] here on Swap-bot. I work in a range of media [multi-media, collage, photography, digital, printmaking] and do very nice fully-painted cards. I also love trading zines, inchies, twinchies, paintings, postcards, collage, hand bound books, artist books, chunky book pages and photographs. Trying to finish a bound volume of chunky book pages of people / portraits from the past few years.
SPECIAL NOTE: I am now in a suburb just outside of city limits and we do not have a post office. Items arrive pretty slow. Please message me if you need a rating or check if something has not been received yet. We do not have mail delivery sometimes for days.
All swaps coming from a smoke-free home. I don't smoke and I don't let the dog smoke, either!
The art I like is wildly eclectic. I tend to respond to people's style the most with a preference for fine art and the unique. If you have your own art style, that is my favorite! I want to see the work you create.
LIKES: Portraits, self-portraits, fine art, owls, Basset Hounds, owls, parrots, birds, abstracts, ice hockey, dinosaurs, archaeology, Japanese traditional and popular culture, kawaii, Pop Art, black and white line art or ink art, book page artworks, antique cigarette and ad cards, vintage and antique postcards and paper ephemera.
Fandom: MLPFIM, Pokémon, Netflix Voltron reboot and Castlevania reboot, Marvel MCU, Adventure Time, Hetalia: Axis Powers, How to Train Your Dragon, Inubaka (cannot find last books), Ah! My Goddess by Kosuke Fujishima, Mushishi, Fullmetal Alchemist, Poyo Poyo, G.I. Joe: Renegades, Star Wars (G1, Clone Wars & Rebels), G1 Transformers.
PHOTOGRAPHY: Loose prints, unmounted are preferred. Please no lamination. I collect tintypes, cartes de visite, cabinet cards and Polaroids.
DISLIKES: Do not send any Racist Kitsch which was made to look cute but really was intended to be demeaning. Anything bigoted against POC, women, LGBTQ+, or dissing any religions or ethnicities is not welcome. ♥ Increase the peace.
Please do not use Sharpie markers for art, they degrade badly: Sharpie markers are not art supplies
Fiber Destash? I have recently learned how to spin yarn and an interested in wool roving, other natural fibers and dyes if you want to swap. I knit a lot. Friend my Ravelry Account
Please Note: I retain all image rights, copyright and intellectual property rights on all creations.