â—™ Back to grad school! Writing papers and inhaling caffeine like it was oxygen! â—™
My current HDHP ATCs for trade - click this link!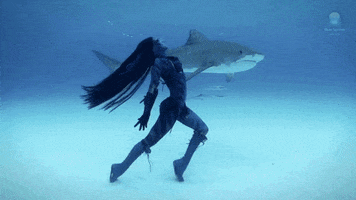 I made a test short cartoon in Anime Studio Pro, see it here: Anglerfish Test
I made a cute cartoon with Sal, check it out. For kids. The Little Goalie
Learn to make your own cartoons, a super easy method using a tablet or smartphone
I am an artist in Chicago looking to trade ATCs [artist trading cards] here on Swap-bot. I work in a range of media [multi-media, collage, photography, digital, printmaking] and do very nice fully-painted cards. I also love trading zines, inchies, twinchies, paintings, postcards, collage, hand bound books, artist books, chunky book pages and photographs.
I am in grad school for an MS in Human-Computer Interaction [computer science + design + code UX/UI thing] as of September 2015. I volunteer with my local hackerspace / makerspace Pumping Station: One and have volunteered with FreeGeek Chicago. I'm a novice ice hockey player and joined the Chicago Frozen Snappers recreational league team.
♪ ♫ ♪ SPECIAL NOTE: I am inner city and our mailman carries everything door to door on foot. If he gets caught in a rainstorm or a snowstorm, he has to plow through it. Please wrap items in plastic because sometimes a letter gets drenching wet. A plastic sandwich bag with the bulky zipper cut off, folded and taped, works great. Don't worry about current postcards, just mail them as is. ♫ ♪ ♫
Please note, I use recycled packaging material, playing cards and sports card decoys for cores of my ATCs. They are mounted and papered expertly and do not appear recycled or trashy. Please read more about conservation concerns in the Swap-Bot discussion: Acid Free Not Archival â–' Related information: Sharpie markers are not art supplies
♥ All swaps coming from a smoke-free home. I don't smoke and I don't let the dogs smoke, either! ♥
The art I like is wildly eclectic. I tend to respond to people's style the most with a preference for fine art and the unique. If you have your own art style, that is my favorite! I want to see the work you create.
LIKES: Portraits, people, self-portraits, landscapes, cityscapes, seascapes, still life, clouds, people, nudes or figurative work, fossils, dinosaurs, sharks, ocean life, birds, animals & nature, owls, Basset Hounds, abstracts, ice hockey, Chicago Blackhawks, Chicago Wolves, art history, ancient art, Renaissance, Art Deco, Art Noveau, Ancient Egyptian, Pre-Raphaelites, architecture, all Asian, Chinese, Japanese [ukiyo-e, sumi-e, contemporary], Korean, Indian, collage, geometric art, regional art, Native or traditional art, text art (Ed Ruscha, Christopher Wool, Jenny Holzer,) Impressionism, Modernism, Pop Art, orchids, image transfer, photography, printmaking, digital image design, laser etching, vintage & antique, science & technology. Fandom: Netflix Voltron reboot, Marvel Avengers, Adventure Time, DEATHNOTE, Rick & Morty, Hetalia: Axis Powers, How to Train Your Dragon, Inubaka (cannot find last 6 books), Ah! My Goddess by Kōsuke Fujishima, Mushishi, Fullmetal Alchemist, Poyo Poyo, G.I. Joe: Renegades, Star Wars (G1, Clone Wars & Rebels), G1 Transformers, Game of Thrones TV series, Pokémon Go.
PHOTOGRAPHY: Loose prints, unmounted are preferred. Please no lamination. I collect tintypes, cartes de visite, cabinet cards and Polaroids.
POSTCARDS: Contemporary post cards, please just mail them to me regular / naked. Please no free commercial ad cards. Self-published, artist or Zazzle is fine. Vintage Postcards: In 2012 I re-started my collection of antique post cards lost in an apartment robbery. Post cards 1950 and prior are favorites, mailed in their days is wonderful. Please mail vintage and antique in an envelope, plastic and buffer material is a good idea. Please no trading ripped or stripped [stamp collectors rip off stamps] - normal wear is fine. Favorites are gag / comic, cartoon, illustration, lithographic coloured photographs, city name cut-outs especially 1940s with different images in block letters. Also looking for non-sport tobacco and cigarette cards. My PCs: Free High Res Downloads of Antique & Vintage Post Cards - make your art with these and other photographs and resources are there for collage.
DISLIKES: Do not send any Racist Kitsch! Anything bigoted against POC, women, LGBTQ, any religions or ethnicities is not welcome.
No memes unless agreed upon in advance. K thnx! Me no likey: Ed Hardy copies. Edward Weston copies. Disney stuff [but Pixar is OK]. Musicals. Cutesy country kitsch. Hello Kitty. Kids stuff. Teacher stuff. Don't send me preachy stuff, go share with the people in your faith. Scrapbooking die-cuts or manufactured page accents in the sense that your final work looks like your work came right of the aisles of the craft store. Perky words, inspirational or motivational anything. ATC ART PEEVES: Scratchy back and forth lines or overlaps in color because you are not able to render graphite, blend colored pencils or are using cheap, non-blending markers. Unfinished, sloppy or careless backs. (Inchies & twinchies: I treat them as ATC ACEO art and store them in clear plastic pages.) Please no wrinkled or cockled ATCs [glue or water warped]. Please sign your work. IMPORTANT: Pastels, encaustic, charcoal, beads, googly eyes - these are all too fragile to ship without damage. Chicago postal will destroy these. No sticker slapping your art! Too much glued on tschotchskas - a little embellishment is fine. No Sharpie or permanent markers they are unstable and change colors and fade rapidly.
Want More?: I am willing to swap paintings, custom art work & digital image design and more for stuff - message me for inquiries.
Titles of my zines available for swap: When You Were Dying; Pet Love; Don't Know What to Cook Zine; Artist Trading Cards; Understanding Pit Bulls; Every Day is Earth Day; Surviving Winter; Das Racist; Chicagoland vol. 1 - 4; People in Chicago vol. 1 -3; Mean Dogs.
☥ Please Note: I retain all image rights, copyright and intellectual property rights on all creations. ☥