September 18, 2015
I am going through some health issues in addition to a divorce and will not be on here again for awhile. Much love to you all!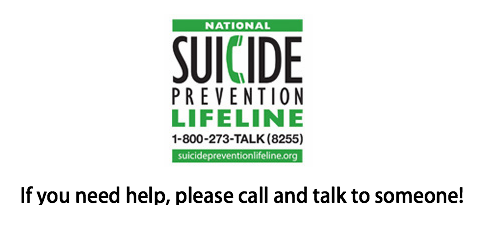 You can even call/text me any time day or night at 720-298-0402.
I have been where you are. I've had thoughts and I've made attempts. Don't suffer in silence because you're not alone.
Whatever you do - CALL SOMEONE before you act!