12/25/2017......I just want to send a HUGE thank you to all of those who have participated in the Christmas gift based swaps with me. I LOVED EVERYTHING you all have sent to me and I can only hope you all LOVED what I had sent you :) Thank you all again!!!! :)
I am me ... a mom, a wife, a lover and a learner. I am not perfect, but I do not expect others to be perfect either. We have lives. Lives that need our attention and if this site comes second or last then so be it. Family comes first in my eyes, not ratings.
I absolutely 📬🌷❤🌸 love my new friends 🌸🌹📬🌷 on here. They have been the utmost supportive and friendly people I have had the pleasure of meeting in a long time. Its comforting knowing there are 👭real 👭 people still out there that see beyond what is there. Hugs ❤ to you all!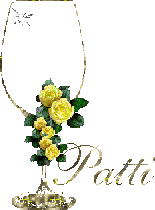 Hi there!
Thanks for stopping by. :)
My name is Patti and I am happy to be here swapping with everyone, once again. I must though, let it be known to you, that I do have another name @Autumnbreezzz My original account, until I truly messed things up for myself. I had gotten sucked into the excitement of this site and became overwhelmed , something that can be easily done unfortunately. I felt guilty and afraid to see what would happen to me (some may not believe me, but that is their right) and thought it would be a great idea and make another account to start fresh with, ALSO known as the BIG no no of SB, because this my friends is also known as "Double Profiling" a place you don't want to go to. So, am I one of them? you may be wondering .... well yes , back in the beginning of my second profile. But I am currently NOT , lesson learned and as you can see I've been having lots of fun here once again :) I had since been (and can provide any info you might need) in contact with "Admin" about this situation. And she allowed me to go with the current name I have as long as I try to make things right with my ratings, which I have and am still trying to make a mends with :) Others may disagree with my profile name, but that is their decision :) I'm happy crafting and meeting new people to hopefully call my friend again. So any questions you may have, PLEASE message me, I'm not afraid to talk things over with you :)
Just in case you are wondering still and I was honestly just trying to get some opinions, but some "seasoned" swappers had other opinions, this is the help I was trying to find after I had my name change to the one I have currently. I have nothing to hide as it's all there for all to see :) You now have the decision to make on your own, give me a chance and prove them wrong is all I am asking :) I have yet to let someone down and I honestly don't see that happening after all this, at all. I'm just sharing what has been posted on the forums :)
You can see the difference if you truly look. I have come to notice the way people talk and hope others do too. There's so much we haven't seen here. Even with myself. This is just something to share with any newbies or what have you. I think we all have a right to see this and other things :) We all make mistakes. This is my second chance. I don't want to mess this up for me. I hope to have a nice time here and make more friendships :) and NOT let the nasty people in the Forums ruin this for me. Plus, you'll notice how the so called swap bot police (who have no part in the running of this site) have made their own "clique"as far as who they feel is acceptable in their eyes. I think we are all capable of making our own decisions without needing their "approval". Agreed?
Now for the fun good stuff 🌷🌻🌹🌷🌻🌹
MY LIKES :)
♥ solar light flowers from Dollar Tree
♥ Dotee Doll faces (felt or clay or whatever)
♥ my newest love is quotes! They can be from kind and sweet to humorous and gross. We only live once and if it's through laughter I'll take it :) lol (I DO NOT offend easily) Any theme goes for me ;)
♥ flowers
♥ butterflies
♥ nail buffer
♥ perfumed body powder
♥ stickers
♥ writing utensils, any kind
♥ book markers
♥ ATC's
♥ lip balms
♥ stud type earings or short dangly
♥ hot cocoa
♥ charms
♥ hello kitty
♥ any handmade ornament
♥ snowmen
♥ coffee/tea
♥ toys or treats for my car Ash
♥ reading
♥ coloring (adult or kiddie kinds)
♥ journals, need to keep my thoughts clear
♥ things for my journals
♥ cute items for my purse or work bag
MY DISLIKES
There aren't really many things.
Nosy neighbors
Kipper snacks (EWWWW)
Stocking Stuffer Items ♥ lip balms ♥ lotions ♥ flower perfumes ♥ light colored eye shadows ♥ candles ♥ yarn ♥ word search books ♥ glasses case (hand made or not) ♥ hand made coasters ♥ hand made ornaments for 2017 tree ♥ anything cats ♥ coin purse ♥ cosmetic bag ♥ was burner (only if CHEAP) ♥ socks size 9-11 ♥ hand made heating pad (wish lol) ♥ light colored nail polish ♥ earings (not dangly please) ♥ something you enjoy making (love ideas) ♥ hot cocoa ♥ colored pens ♥ lastly anything that can make a girl happy LOL ♥ washi tape ♥ vanilla chia tea

I LOVE making ATC's, inchies and alike things. I really wish I was better at it, but I keep trying. I like the out of the ordinary type swaps too.
I do not pass on what is sent to me as far as inchies, ATC's and alike go. Your art means more to me than passing it onto someone who might enjoy it more. :) I KEEP all I receive :)
I'm not a fan of all those post card swaps out there now a days, but would LOVE to take part in a postcard swap that was diy themed. :) You know where you make them from scratch, I'd love that :)
What I've been up to lately :)
♥ I'm currently reading "Calendar Girl" series one. I'm really enjoying it sofar :)
♥ I'm awaiting confirmation that my package has been received :) Only hoping it's liked by my partner. 1 of 2 packages have been received :)
♥ I have not forgotten about the RAK's I need to get ready to be mailed. I've been quite busy with work and honestly have accidentally overlooked them due to here and home happenings. BUT I will be getting them ready soon :)
♥ I've been adding my atc's to a scrap book I had gotten from the dollar store years ago. It's nice to see them all together rather than scattered who knows where :)
♥ I am soon to become a military mom and I am not taking to this very well :/ If you'd like to share anything that could make the change a little bit more bearable, I would truly appreciate it. Thank you.
♥ I have been looking into ways to help those who have been flaked on by others. PLEASE if you would like an angel, please let me know. I'd be happy to help you if I can :)
Books I've read, in case someone is looking for something new :)
Fifty Shade of Gray
Unseen
Calendar Girl
Spiritwalk