I need to put this here I do not like Tea or Coffee!
I can't stand trouble makers or Drama Queens, go somewhere else do some growing up, then come back when you can act like a adult!
Read please. before you leave a bad rating.I always send out my swaps and tags, so if you have not gotten one. let me know! ASAP!
Communication is the key to happiness, If you cannot communicate with me about swaps or tags we are in or with other partners in a swap I have hosted or tags, you will not be in anymore of my Groups,Tags, or Swaps. A lot of Swap-Bot is about communication. Do not rate a person down until you have spoken to them!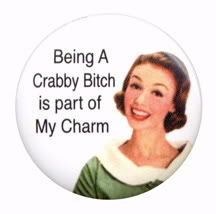 Join my great groups:) (Clickable)
My friends group MrsAnnaSue's Santa's Helpers(clickable)
Support Our Troops!
National Guard Is Da Bomb!
My son is in the Brownsville, Tennessee National Guard.
~Joe returned March 26th,2010 from Iraq:)~
Swapper since
January 2007:)
I love to spend time with my Kids,grandboys,and my Ma doing anything and we love to play games, just about any kind of game.I have 3 kids and 2 grandboys:)Hoping to win the big lottery so I can build a huge animal shelter where the animals could live out their lives without being put to sleep,My list of likes and my youngest daughters likes are at the bottom as she loves going through my stuff, so feel free to add any stuff for her in with mine as it will make her day and mine:)
I got my oldest daughter hooked on this site...
This is me below with the short hair and my oldest girl @monstermansmum05
Oh Yes, I'm a BIG freak for the kitchen, anything for the kitchen would be awesome:)
Zombies (Just got done reading Max Brooks Zombie Survival Guide) Can't wait to get the rest of his books, its a great read. Watch any Zombie movie I can get my hands on.
WWE(love those wrestlers)(esp) Stone Cold,Orton,Cena,Big Show,CM Punk,Triple H,Undertaker,Kofi,Sheamus.
My Man!
Reusable Totes some for 1.00 on up, all dif styles. got 1 at savealot for breast cancer only .99, sadly it was pink, but I can cope. lol
Christmas trees
Items that have snowflakes
Walking Dead items
Stickers all kinds of sticker sheets, even teacher reward and holiday. no sticker flakes or individual stickers, just sheets:)
Anything with green clovers
Phineas and Ferb in order of likes,Perry,Doofensmirtz,Candace,Phineas,Ferb,and Jeremy.
Scooby Doo (My grandson loves Daphne, I love Scooby)
Sand dollars
Stationary with envies or sets
Notecards with or without envies
Vanilla cappuccino
Kitchen towels
Snoopy
Happy bunny
Penguins
Potholders
Postcards (blank)
Paperweights especially colorful glass ones(I collect, found some at the dollar tree for 1.00)
Skull stuff,please no animal skulls(I collect)
Socks(9-10)
Anything to do with the Kitchen( No Seafood) Yes I'm repeating.
Cook books (No Seafood)
Turtles
Anything with the Chicago Cubs as my Ma loves,loves,loves them!
Garfield stuff, He is just to cute!(I collect)
Notebooks themed or not
Calendars of what year it is. (Old Calendars too)
Blank recipe cards
Word Search
Pens
Mechanical Pencils
Large Index Cards
Decks of themed playing cards
Stuff with names of Country or State
Magnets
Flashlights(I know Lol, but you can never have to many)
Card games
Board games
Halle Berry perfume (Pure Orchid)
Daisies are my fave flower no other.
Ummmm did I say anything for the Kitchen.
GREEN (my most fave)
Blues
Purples
Browns
Silver
Black
White
Gray
Orange
Gold
Red
Pink
Seafood
Tea
Coffee
Perfume except for whats listed above.
My Grandboys enjoy mail to...
My 8yr old Grandboy likes Trucks,Cars,Tractors and Wrestling especially The Undertaker. Loves Monster Jam esp.. Grave Digger.
My 6yr old Grandboy likes Trucks,Cars,Tractors and Loves, Loves,Loves SpongeBob. Trains and loves Monster Jam esp...Maximum Destruction and Grave Digger. Loves loves loves Mario, always playing Mario world! Loves Police and Fireman.
~~~~~~~~~~~~~~~~~~~~~~~~~~~~~~~~~~~~~~~~
My 17 yr old daughter is constantly digging through my swaps so anything for her would be great. Her likes are below.
Anything Dexter (T.V. show)
Anything Domo, loves that weird little creature!
Anything Zombie related (Walking Dead,esp Daryl)
Anything Canadian
Anything Japanese anime (like, Inuyasha, Bleach, Ghost in a Shell, etc.)
True Blood
Wolves
Drawing(anything to use for drawing)
Books (Horses, mystery, wolves, vampires, zombies, thrillers)
Jewelry
Chocolate(no dark)
Colors she likes
Gray
Blue
Black
Red
White
~~~~~~~~~~~~~~~~~~~~~~~~~~~~~~~~~~~~~~~~
Joe and CJ
Monster and CJ
Britt and Monster
Codi Shannon