Dislike list is at bottom but let me state this since it keeps happening. Please no crafty stuff at all!!!!!!! Unless stated below! I cannot use this at all and will try to find someone that can use it on swap-bot but a lot of times I cannot and it just gets thrown away. So please don't send it.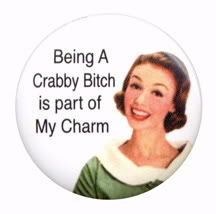 Swapper since
January 2007:)
I got my oldest daughter hooked on this site...
This is me below with the short hair and my oldest girl @monstermansmum05
Anything Halloween anytime of the year.
Oh Yes, I'm a BIG freak for the kitchen, anything for the kitchen would be awesome:)
Fave stores...
Dollar Tree
Good Will
Old Navy
Any thrift store!
Five and below
City Thrift
Love
Zombies (Just got done reading Max Brooks Zombie Survival Guide) Can't wait to get the rest of his books, its a great read. Watch any Zombie movie I can get my hands on.
Things I love...
Blank greeting cards, like hi, how you doing? and happy birthday, Halloween, Fathers and Mothers day only. no others at all.
Snowflakes
Pokemon cards, for my grandsons.
Pikachu
Grumpy Cat
Anything Supernatural
Postcards any theme (except hunting of animals or racing of animals, or any rodeo or bull riding.) just cutesy ones of animals. My fave is touristy if I had to pick one. Sent blank or naked and stamped.
Kewpie dolls
Coffee mugs
Fuzzy socks
Ankle socks
Cake batter and Peppermint chap stick or carmex at Walmart check outs only kinds I like.
Postcard stamps unused
Regular stamps unused
Glass paperweights
Snoopy
Scooby Doo
Love the metal lunch boxes, had them when I was little, but constantly looking for them. Scooby Doo was a fave of mine and I had Charlie Angels and my brother had Six Million Dollar man, I know we had more, but thats to far back to remember. lol
Cook books (No Seafood or spicy) Old and new
Turtles
Kitchen towels (not micro fiber.)
Garfield stuff, He is just to cute!(I collect)
Blank recipe cards
Notebooks
Pens
Stickers (No flakes, no puff ones, no religious, except for crosses, no reward, no hunting.)
Large Index Cards with lines
Decks of themed playing cards
Stuff with names of States
Magnets
Crosses
Card games
Board games
Halle Berry perfume (Pure Orchid) only thing I wear.
Pittsburgh Steelers esp number 43
Anything Halloween anytime! My fave Holiday!
Reusable tote bags
Cats
Dogs
Owls
Pigs
Cat or dog toys
Cutesy cutting boards with hole to hang on wall, so far I have a plastic lemon, strawberry and apple found them at dollar tree got one in a swap they found at dollar tree, just wondering if there were dif ones out there.
DVDs (action,comedy,thrillers,horror) esp zombie! when I mean Horror movies like... Halloween, Friday the 13th any zombie movie. not stupid ones like, Saw, Hills have eyes or Human centipede, what a waste of money.
Picture frames all sizes
Great value french vanilla cappuccino in can only coffee like stuff Ill drink.
Daisies are my fave flower no other.
Ummmm did I say anything for the Kitchen.
GREEN (my most fave)
Blues
Purples
Browns
Silver
Black
White
Gray
Gold
Red
Pink
#
No crafting items at all.
Can't stand animal abuse!!!!!!
Can't stand animal testing, if the product is going to be used on a human, then test it on a human, going to used in the home, find another way to test then on innocent animals.
Do not like rodeo,bull fighting, Fox hunting, any kind of hunting.etc... I think you get the idea.
No gift tags,gift bags, gift boxes, gift wrap
No thank you cards
Smoke
Seafood
Spicy Food
Glitter anything
Sequins
Tea
Coffee
Feathers
Perfume except for whats listed above.
Beads
Paper products except for what's listed in my likes above. I have no need for Napkins, cupcake liners, straws, craft paper of any kind. ATCs. etc..
Washi tape
No food stuff unless asked for above in likes.
I do not like when I'm sent a postcard that is not a postcard. its a front of a card with back torn off. I have a swap for that. so don't send it when it says postcard.