Bleu, BAD DOG!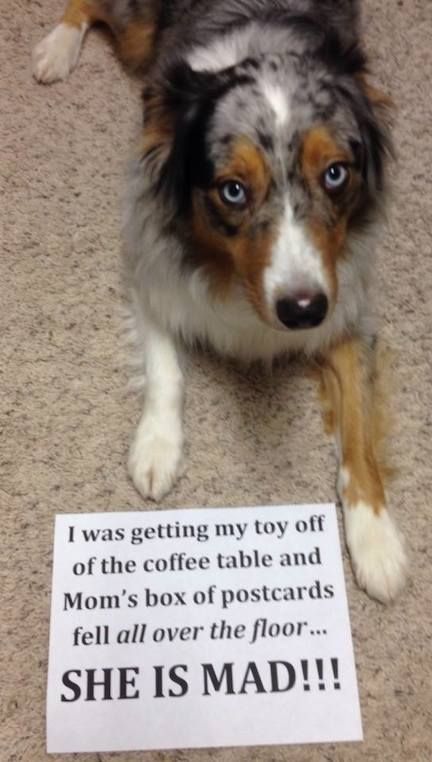 Yes she did. Yes, I was!
I'm a middle-age wife who has returned to college for a 2nd bachelor's in Addiction Studies and am graduating on 12-13-14 with a master's in Mental Health Counseling. I ran into swapbot while Google-ing geocaching information.
Our 2 sons graduated from University of Minnesota's with Mechanical Engineering degrees. Our 23 year old moved to North Carolina to work at Ingersol-Rand after spending ½ year in Norway. Our 21 year old is a mechanical engineer for Polaris here in MN and is currently in Poland for a month.
It is wonderful to watch my "babies" grow into such nice young men!
For 20 years I operated a childcare business, was ready to be done at that time. I'm working in a residential treatment facility for women in addiction recovery. It is amazing what these women have survived, and understanding that not one of them woke up one morning deciding to mess up their lives so terribly. Very fulfilling work.
MY INTERESTS:
* Geocaching
* Rock polishing
* My Australian Shepherds:
- Bleu and Taz
* My Shih-Tzu:
- Clutch
* Jewelry-making
* Genealogy
* Reading (non-fiction, psychology, etc…NOT checklist, romance, fantasy…NO 50 Shades/Grey, Harry Potter, Vampire, murder-mysteries, etc)
* Personal growth
I'm a spiritual person...I was raised religious, but have found my place being spiritual. PLEASE DO NOT SEND RELIGIOUS STUFF, UNLESS IT IS BUDDHIST! I enjoy meditating and Buddhist psychology, however I'm not a practicing Buddhist.
LIKES:
* Keychains from other states and countries
* I love international items with the city/country name on it…writing pens (black ink, please), postcards, etc.
* Bookmarks
* Coloring mandalas (Prismacolor Verithin colored pencils)
* Foreign logo stuff
* Agate rocks (Lake Superior "Laker" agates!)
* Hockey
* Motocross
* Milk chocolate caramel... Guaranteed heart for MY NEW FAVORITE: CURLYWURLY!!!
* The color green, "jewel colors"
* Storypeople.com
===
* My 1975 Honda CB400F Super Sport motorcycle!
* JEEP stuff (have a Grand Cherokee, but no off-roading)
* Sarcastic humor
* Computers, technology, geeky stuff
* "Boring" tourist-y regular-size coffee mugs (Not those big mugs)
* Nice writing pens (black ink, please)
* Imprinted pens (black ink, please) from anywhere: hospitals, banks, colleges, associations, etc
NOT LIKES:
* Smelly, girlie things, bath stuff
* Make-up, lipstick (flavored clear gloss OK)
* Girlie colors
* Socks
* Scarfs
* Kiddie cutesy things
* Coffee/tea
* Suduko
* Coupons
* Costume jewelry
* Harry Potter and other "fantasy" type stuff
* 50 Shades of Grey - type books
I enjoy unusual hobbies and thought Swap-Bot would be a good one to try out! AND I AM NOT A FLAKE, so you don't have to worry about me! Thanks in advance for the fun!
FAVORITE MUSIC (for starters):
* Ex's and Oh's (Elle King)
* Leader of the Band (Dan Fogelberg)
* I Love You (Climax Blues Band)
* Let Her Cry (Darius Rucker)
* Somebody I Used to Know (Gottye)
* Take Me to Church (Hozier)
* Honey I'm Good (Andy Grammar)
* These Boots are Made for Walking (Nancy Sinatra)
* Keep Your Hands to Yourself (Georgia Satellites)
* Bohemian Rhapsody (Queen)
* Cry, Cry, Cry (Johnny Cash)
FAVORITE BOOKS (for starters):
* Outliers (Malcolm Gladwell)
* Blink (Malcolm Gladwell)
* The Tipping Point (Malcolm Gladwell)
* Deep End of the Ocean (Jacqueline Mitchard)
* The Year of Magical Thinking (Joan Didion)
* The Last Lecture (Randy Pausch)
* Journey to the East (Hermann Hesse)
* Radical Acceptance (Tara Brach)
* The Wise Heart (Jack Kornfield)
* Resilient Adults (Gina O'Connell Higgins)
* You Mean I'm Not Lazy, Stupid, or Crazy? (Kate Kelly)
* Tuesdays with Morrie (Mitch Albom)
* Dawn (Elie Wiesel)
* Day (Elie Wiesel)
* Night (Elie Wiesel)
FAVORITE MOVIES (for starters):
* Pretty Woman
* Seven Pound
* Life is Beautiful
* A Beautiful Mind
* Rain Man
(OK, I don't remember a lot of them!)
FAVORITE TV SHOWS (Funny, these are cognitively polar opposites of the books I read! lol):
* The Bachelor/Bachelorette (with my girlfriend!)
* Dr. Phil
* Steve Harvey
* Shark Tank
* Undercover Boss
* Bar Rescue
* Chopped
* DIY Shows on HGTV
(Yes, they are mostly mindless! lol)
And...I ALWAYS post new swaps with NO FLAKE ZONE designation...