PLEASE no ....kawaii, overly "cutise" type things..or disney type items,nothing heavy with fragrance (just check with me first if it is for a swap that requires something with fragrance), no food items or tea, i will regift them to the neighbors...so please save on postage:) (unless its swap specific) thanks
BUT i DO still LOVE my melody, little twin stars and hello kitty! what can i say i was born in the 70*s!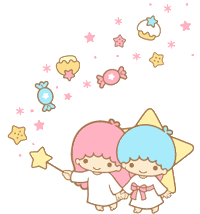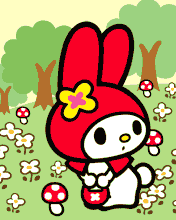 PLEASE, YES:
buttons, i collect them:)
magnets from your home town, or anywhere,about anything my for fridge collection
kitchy things for building shrines, the more sparkle or cheezy the better!
anything witchy or wiccan/pagan - this could even be halloween style witchy!
ok ANYTHING HALLOWEEN come to think of it
any krylon leafing pen, even used is GREAT!
plastic & paper religious icons/medals of all faiths,
ziplock bags to store craft supplies in, we dont have many of them here in sweden, especially the tiny ones for crafting supplies/beads etc.
cool beads of all sizes (wood,clay,glass crystal...i really dig natural looking ones)
fabric scraps, for making dottee dolls and icicle dolls,
yarn or embroidery thread in lucious colors! anything handspun...even half a meter is apprecitated:)
empty tins to alter, in any size...i.e altoids
random tarot & loteria cards,
anything "dark" or "macabre",
paper ephemera,
rubber stamps or stickers you might not use anymore or odd stickers( here is where "cutise" does not matter as my little kids LOVE stamping and stickers! ),
maybe paperback childrens picture stories-books in english ( we are a half american family living in sweden and the children speak both swedish and english but of course their picture book experience in english is limited!) i am willing to do a private swap for these type things...
handmade or fancy paper... even one nice piece,
anything "ethnic" or cultrual,
funky socks! (knee and ankle socks) especially holidays socks, again i really cant get them over here in sweden at all:(
i love gem stones/crystals, etc...raw or polished...doesnt matter
vampire themed things, an image, a page from an old vampire book to use in altered art...anything really,from ...cutsie vampire to seriously spooky
i am now into mixed media art so naything you think would be interesting.....
deco paper napkins, even 1:) i like florals but its all good!
arty postcards....
i adore recipes that are from YOUR culture....or family....nothing like home cooked food:) we eat mostly vegetarian.....
and on a witchy note, i love learning about YOUR tradition.anything from your magickal practices/spells/history/ rituals are interesting to me:)