Random examples of things I like, collect or use often:
Anything Strawberry themed
Luck charms
Victorian / Shabby Chic themes, florals and such
Anything related to calligraphy
Any art or craft combining any combination of the following three themes: Strawberry, skulls and Fox / Kitsune / Gumiho
Anything featuring Korean Jindo (dog breed).
Pennsylvania Dutch themes & Hex signs. Nordic print & Scandinavian patterns.
Pretty fabric scraps in pastels, cute prints & floral prints
Vintage ephemera, especially animals & floral / herbal themes.
Little ceramic / china animals
Used postage (especially nature, dogs, birds)
Deco tape / washi tapes
Stamps: Schedule, holiday, emote, ect. that I can use in my planner, calender, letters or on envies / packages.
Anything to do with folk lore, folk magic and superstitions
Witchy whimsies, if its something that seems like it belongs in a witch's cabinet, I'll probably love it. Although, I'm not fond of overly Wicca themed items (like goddess figures/triquetra/triunes, pentacles, ect). Think more along the lines of Seidhr, Stregha, natural items, curiosities and legends.
Lore, mythology & Fairy tales. And anything inspired by them.
Morbid whimsies, skulls, animal teeth, taxidermy related ect
Cute Halloween stuff. I am specially fond of Jack-o-lanterns.
Woodsy / forest / natural themed items & whimsies
Anything from or related to Black Forest, Germany. Bavarian Folk items.
Folk art, clothing, accessories, charms or traditional daily life items from any country / culture.
Things that are Germanic, Scandinavian or Slavic themed.
Any foreign oddities or souvenirs from your country. Anything to do with your country or culture.
Vintage Linens: Tea towels, hankies, napkins, ect.
.5 and smaller pens, gel pens, sharpies, sakura pens, copic, generic art pens.
Cosmetics, face masks, ect.
Embroidery thread, Felt sheets, Wool roving for needle felting, eyes / nose for plushies & felted animals, ribbon, lace, pretty fabric scraps.
anything thoughtful. Anything handmade I can wear or use.
Making new friends
Making people smile
Decorated mail in my box
Surprises
Exploring
Surprises
---
Food & Beverage: Tea and hot beverages. Dark Chocolate. Unusual foreign snacks or candy. Funky flavored kit-kats. Foreign spices, mixes, unusual foreign foods. I have no allergies, I'll try basically anything once.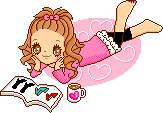 I love flipping through foreign Fashion, Beauty, Home life & Craft magazines and Cookbooks. I love non-fiction pertaining to DIY, Self-sufficiency, Foreign cultures, ancient history, folk beliefs, herbs, natural or traditional healing & folk remedies, aromatherapy, livestock, dogs ect.
I go through a lot of fiction, but most fiction I just rotate through using Paperbackswap.
I really enjoy cosmetics, skin care and spa/pampering products and like trying samples of different brands. I enjoy using face masks, eye patches, bath soaks and such. My favorite brands include Etude House, Tony Moly, Too Faced, Missha and Skinfood. I mostly wear pastel or metallic nail polish.
Style: My style is mostly Lagenlook, Mori kei & Blackforest/Dark Mori. Because of the style, I generally wear M-L-XL tops/dresses. And size S-M leggings or tights. I wear a lot of scarves, loose socks, thigh high socks. I wear pastels, neutrals and dark colors. I avoid neons and gold color and gold jewelry. But do wear silver, pewter, brass, copper and bronze metal jewelry. I like jewelry featuring organic pieces (bone, stone, ect). I wear natural and glass pearls, but I avoid plastic. I love linen & lace. I love wearing handmade & vintage things. I mostly wear hair pins / hair sticks, but sometimes I also use pretty clips. I love bracelets & fun earrings.
My Crafts / Hobbies: Needle Felting, Kumihimo, Misanga, sewing, crochet, plushies, handmade envies, boxes, tags & gift bags