I love ATC's and loving trading
I am in a couple of yahoo trading groups and am so happy with my collection, I would like to have cards from all over the world. I am a mixed media artist and have been painting seriously for many years now. I also love the my PC and PSP and have a keen interest in digital art.
* Note: I have taken the pledge to rate each swap within a 3 day period. (if you by chance have not received a rating from me in 2 weeks from the send by deadline ( a month international) please pm me and I will reply)
I am a 58 yo old grandma of one,
soon to be two, in May 09.I am crazy in love with the wonderful kind guy I have been married to for 36 years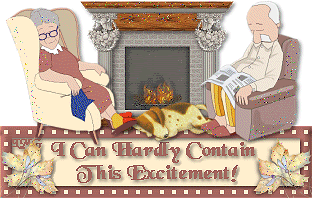 ,LOL! I have 4 grown children 36 to 24years old.3 dogs and a cat, all old, and I look after my 87 yo Mum.