Crafts
Since rejoining swap-bot I've gotten a renewed interest in Mail Art. I love the idea of brightening someone's day through their mailbox before even opening the envelope or package.
I enjoy making cards and sewing small projects. I especially like making interactive cards and small plushies. For years I've made my younger cousin video game character themed plushies for Christmas and he just asked me to teach him to see so he could make his own. I'm excited to do so.
I love trying new things also. I am a beginner at most swap-bot crafts but am really enjoying ATCs, Inchies, Altered Objects, & Zentangles.
Colors
My favorite colors are shades of blue and purple. I also enjoy all the colors together as a rainbow.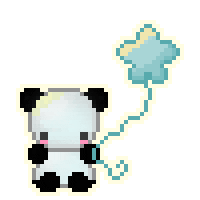 Things I Hoard
Plain and decorative paper & cardstock! I can't get enough. Along those lines I also have some I don't like out of multipacks that I would love to pass on to someone that could use them.
Adhesives. Tape, clear, duct, deco, washi, painters, mailing, glue, spray adhesive, double sided tape & scrapbook style squares...
Stickers. Scrapbook style, alphabets, kiddie, Everything. I have been addicted since I was a kid.
Pens. I don't like to use pencil much and prefer to use pens. I have over 100 black pens :/
Magnets.
Post It style note pads of all sizes
Rubber & acrylic stamps. I just got a hinged stamping platform and like trying new techniques with that.