KAWAII!
LIKES:

San-X (my favourite kawaii brand!):
Sentimental Circus, Kutusita Nyanko, Mamegoma, Nyan Nyan Nyankos, Homekoro, Toromi, Chocopa, Rilakkuma, Sabo Kappa, Oyasumi Bakura, Berry Puppy, Zombbit

Sanrio:
Little Twin Stars, Cinnamoroll, Kuromi, Charmmy Kitty

General Kawaii Favourites:
Fairy tale kawaii and Alice In Wonderland
Sweets themes (donuts, cakes, ice-creams, macarons etc!)
Cafe
Food with faces, especially: sweets, cups/tea/teapots, donuts, milk, burgers
Kawaii ghosts, skeletons, skulls (I'm a little picky with these :P )
Kawaii Halloween
Cats
Alpacas
Pastel colours - blue, pink, purple, mint, teal, lemon
Bright colours
Stars
Sea creatures and themes
Buntings
Polka dots
Woodland theme

Other brands: Kamio, Q-Lia, Crux, Mind Wave, Pool Cool, Fortissimo, and Swimmer, and all kawaii brands :D

Kawaii items I'd love to receive:
Memo pads, mini and 4x6
Letter sets
Deco tape
Pencils and pens
Stickers, sticker flakes/sacks/sheets
Envelopes and mini envelopes
Homewares; cups, bento boxes, etc.
Plush toys
Phone charms – especially plush toy ones, and ballchain plushies
Re-Ment – I don't collect miniatures, but some of the phone-charm style or ball-chain re-ment I think are really cute. Especially pen ones!

Kawaii things I like that don't necessarily have to be 'brand':
Squishies (especially like bread, burger, sweets [and San-X])
Deco-tape
Small plush toys/phone charms
Some stationery, depending..
Kawaii cabochons!
KAWAII DISLIKES:
Thank you, but please don't send me...
Kawaii with real people
Super super blingy glittery things
Fake stuff
Licensed stuff that is bad quality/cheap
Peace signs
Keroppi
Pekkle
Badtz Maru
Don't want Disney, Diddl, Blue Bear, My Little Ponies, Snoopy etc.
I don't want handmade kawaii (unless arranged)
No one wants to receive rubbish! Some non-brand letter sets/paper/pens, etc are really cute. BUT Only branded kawaii should be sent in kawaii swaps unless it's been arranged otherwise. I don't mind these things if we've arranged them, or as extras, but it's a let-down to send out expensive branded kawaii and receive only cheap non-brand stuff in return, no matter how cute it is. I'm happy to arrange swaps that are partly kawaii brands and partly non-brand kawaii (like some kawaii brand stationery and some non-brand squishies and deco tape!) :3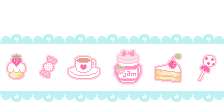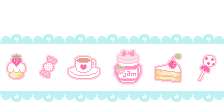 Themes/Motifs/Aesthetics I like:
Mail, airmail patterns, stamp patterns etc
Cats
Alpacas
Fairytale theme
Woodland theme
Punk aesthetic
Stuff that is cute and horror themed at the same time!
Halloween!
Polka Dots
Skulls, skeletons!
Octopus, sea creatures, jellyfish!
Stars
Sea theme
Plaid, tartan, check
Buntings
Sweets, especially cupcakes, macarons, donuts, ice-cream etc.
Cameras, photography
Some retro and vintage styles
Some shabby chic style
Food, cafes
Cups, teapots, coffee, tea motifs
Sky, clouds, rainbows
Alice In Wonderland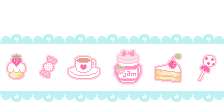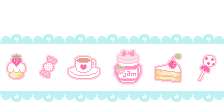 Random things I like:
Pen pals, mail
Zines
Chocolate (but not in large quantities haha)
Coffee and tea (and I like to try different types!)
Anime and manga
Studio Ghibli
Bracelets and necklaces (depending on style!)
Lip balm (and lip tints/stains)
Nail polishes
Eye make-up
Nice stationery
Fashion magazines from other countries
Comedy
Favourite flavours: Grape, lime, chocolate, rose, vanilla, lemon Favourite scents: Vanilla, rose, grape, musky scents