First time doing this in my life, will record probably only transcendent feelings (naaaa)... Maybe not too serious but that is difficult because I am but well, also will talk about my Swap-Bot experience when something relevant should be known....
05/23/2017: I am back from my trip (amazing but exhausting) and catching up with pendings!. A third volcano has begun its eruptions. Volcan Rincòn de la Vieja is throwing important quantity of material and is affecting already, the rivers of the area.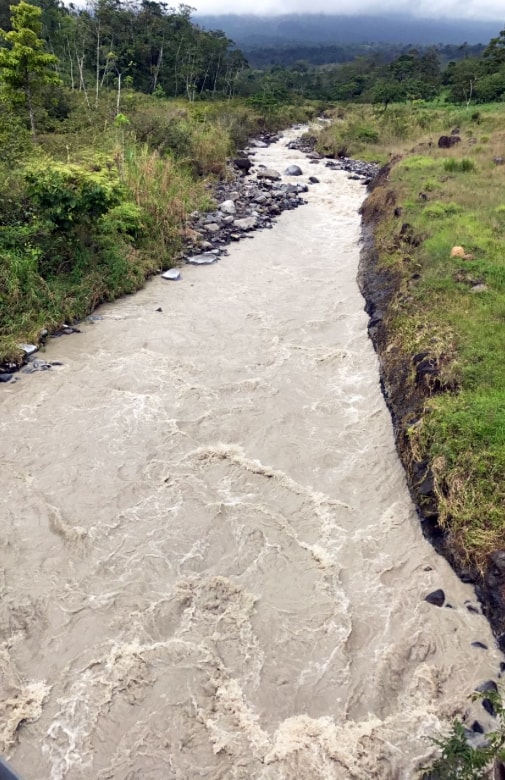 05/12/2017: 2:00 PM :: Heading to the airport ♥♥ 05/12/2017: Please BE AWARE/NOTIFIED: Today I am flying to Rome (back to my beloved continent Europe). I am up to date with swaps that needed to be shipped and others that are in my dashboard will be sent once I get back. NONE of the pending ones will be shipped late, I will still be within given time frame.
Please, PLEASE do not rate me down if you have not received from me. I am always willing to resend and fix things, I only need you to tell me so I can proceed making things right.
When I get back, will retake the tags shipping part and will rate all that has been received while I was away.
05/08/2017: Today have the newest example of the Postal system. I sent back 10/24/2016 my swap with tracking # RR71397171XXX. Days passed and I had my receiver hesitant, needing me to resolve in any possible way as the swap was not showing up. I ordered online stuff and we both were thankful we could deal with the situation. Today, 7 months later, I got the package returned (admitted in Costa Rica just the last 05/04). It is full of marks, opened, rejected and of course, no explanations (like if if would have been a bomb lol but what it was just stationary and a collectible pencil!!). I was lucky with my receiver, but it could have been another story in my ratings if I did not have the chance to have an understanding partner.
05/01/2017: May... Wow!!! Cannot wait to be back in Europe... Last time was back in 2006. 11 years that have passed in ''a second''. In the other hand, I keep wondering why people list you in the public forums when you have not sent something but barely few do say thank you when have received from you...
04/29/2017: The heat is melting me. Global Warming is killing me...
04/26/2017: I was....
I am getting exhausted of being chasing members with packages I sent not rated yet. Actually, not about it but about the people that gets nasty and makes me feel as flaker when I AM NOT or act like doing me a favor! I have tracking # for each package I sent out and the receipt of payment and I always can provide proofs. Furthermore, I am ALWAYS willing to resend.
I also made today an extended call with PO Customer Services and found some hints and received some useful information that will help me to find out more about those packages MIA.
FACTs:
After a month, I can open a claim and the PO will write to the country in question, asking for the missing package. The country has 2 months (business days) for replying back with the information about the package, who received it, where it was dropped, etc. In the meantime I will resend as many times as needed, but please DO NOT threaten me with down ratings because I am a serious swapper willing to back up the issues that arise when you swap and use International postal services. All of them fail, not only my Postal Service!!! All this takes time, but I can solve it. I only need people to understand that things are not perfect.

There are 3 possible stages for a MIA package: a) Package was delivered even if the receiver say is not and forgot about it or worst, want more from me. b) Package is at the nearest postal office and needs to be collected by the receiver but you need to contact Customer Service on your country to find out where it is the package. That is why the tracking#s. I have the Customer Service numbers of all countries if you need them. c) Package is returned to me if any of above is met. And just few ones have been returned.

I expect people to read my profile and notice and understand my constant updates. I am around 24/7, I changed Facebook for Swap Bot. I keep fluid communication, reply back immediately and just 2 times have happening lately that messages got buried among incoming mail and I forgot acknowledged them but prior that, I had inititate the conversations and followed them up with both senders. So, it is not that I disappear.

Be gentle and reply back, whether if you are host, a receiver or a sender. You lose nothing for sending back 2 or 3 words. I literally chase people for getting a reply and I don't even can refer about rates that I do not have yet :-/.

I am an open book. If I made a mistake I will apologize and find a way to fix it. But do not accuse me before hand.
** Rant over!
04/22/2017: Volcano Poas before:
Volcano Poas Now:
04/21/2017: Vigorous eruptions of a new Volcano (Poas) have triggered the ashes over the Central Valley. Now we have 2 volcanos erupting big time and all businesses around the Poas are closed until further notice.
In spite of all the inconveniences that this situation is causing, the spectacle in the sky above the clouds is stunning....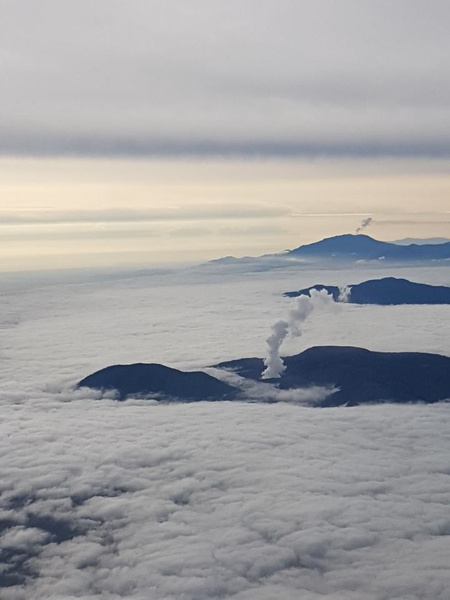 04/15/2017: Wanted to share with you all a video that touches me so much...
''Giving is the best communication''... I am sure of that...
04/14/2017: Just stopped by to post some pictures of the Volcano (eruption of today and yesterday and the day before and on) and also it is expulsing rocks but the pictures are big, need to find smaller versions ;-)
04/10/2017: Hello friends, during the Easter Week, the Government gives to its employees holidays, this means; the Postal services and its offices are closed until next Monday 17th when they will resume their activities. Pietro is turning 1 year today, I cannot believe it!! We celebrated him with pizza and cake last Saturday but today is the real day. He is so cute! Here is a happy nonna!!
04/04/2017: I am confused, exhausted and wound:-/
04/04/2017: I will slow down my participation in Swap-Bot to only fulfilling pending tags and the remaining swaps in my dashboard during April and May. My trip is next month and I better get ready before is too late. Note also that while in Europe, I will still have full access to the site and able to communicate but just keep in mind that I may get a bit delayed in answering if I am out of the hotel. Trip dates: May 11th to 26th.
03/22/2017: We had a business meeting today. My DIL and me! Wish us luck ;-)
03/21/22: I got a notification last week that I have packages coming home as they were rejected but will find out the reasons for each one as soon as they get reported in my mailbox to proceed with further ''corrections''.
This is disturbing because at first, I thought it was a mistake (or a terribly bad joke) but then, 3 days ago, I found the first rejection notification in my mailbox; a swap I sent 2 months ago to @LadySunshine and it was rejected due 'missing' the receiver's address label in the package but I am wondering how they lost it?!!?? It went all the way to Israel and came back because the package has no label? How it went out of the country, in the first instance, if it was missing the address label? BS!!!
I notified @simcoe54 (the host of the swap) and also @LadySunshine giving the corresponding evidence of the transit of the package.
So, here I am; hopeless with our Postal Services and wondering about which packages are coming back and one side of me is really, really mad, upset, frustrated, worried but, I do have to admit it; that is a better scenario (getting packages back for further redirection) than having them Missing in Action (MIA) while my receivers wonder about me as swapper.
I am really sorry friends, this is surreal but it is what it is and beyond my control but If you have any concerns, just PM me. I will be happy to reply back asap. Thank you for your understanding!! ♥
03/13/2017: Wish and AliExpress applications are killing the Postal Office too. This and the Volcano situation have the services stuck and working horribly but the Communications office has announced a measure to be implemented next month to relieve in some way, the intense job the local offices are experiencing, by centralizing the delivery of all Wish and AliExpress packages in only certain offices. Hopefully next month we can feel/see some improvement.
03/12/2017: I will be slowing down my swaps for the next 2 months: a) I want to catch up with all my tags before I travel & b) Our trip is in 2 months and I want to save a bit. But I AM STILL HERE :-)
03/09/2017: My beloved Luca is turning 6 years old today, we did a small party last Sunday and he is getting a cake and pizza at the kinder today. He was so happy because we all did cards for him and when he woke up this morning, he had over the bed all the envelopes (in yellow!! his favorite color) and it was a real happy kiddo ''reading'' them! I gave him a magnifier and he is now using it all over the house.
Also, today; my youngest daughter got an especial assignment that implies to travel 75% and she won over 8 men, that is big right?? Especially because it is in the IT Industry (virtualization) :-)
02/25/2017: Feeling upset. Do not understand why you need to chase people to find out if they received the tags/raks/angels we sent. It should be the way around :-/
And non-rating should be a capital fault and reason to ban a person from Swap-Bot!!!!!
02/23/2017: I am about to reach 100 ♥s. I do not want to get into considerations of, whether is good or bad to give them, I only want to celebrate that despite our awful postal situation, I have managed to be rated 105 times with 5 and I have 99 ♥s so far and for so... I will give a treat to the rater #99 @piratecaptainmo , the rater #100 @Juutskie and the rater #101 @bombardiette members. Thank you, everyone, who has helped me achieving this and have taught me so many important lessons!
02/21/2017: Today is an important day... 29 years ago, I was giving birth to my first child... Montserrat... Since then, I have not found a better reason to feel fulfilled, only surpassed by the joy of having grandchildren from my own ''kiddos''...
02/14/2017: It has been a little bit difficult the last week and today, would have been my mom's birthday #73. We miss her dearly and is always a bitter-sweet feeling to celebrate Saint Valentine's when she is not longer around ... Now, she would want us to be happy so we're doing a 'dead cake' as my late husband said, to celebrate they are alive in our minds and hearts even if they are not in this dimension....
For everyone else....
02/05/2017: This week, our authorities gave us a very sad notice: 2 years more at least of heavy ashes. Also, we were informed, they are expecting an eruption that will reach 5 miles up in the sky. The forest rangers that have been looking after the Volcano, were relocated to a safer workstation because the Volcano is 'unstable'. It has been with intense internal activity, erupting, doing ''powerful rumbles'', as the pressure inside has increased considerably. Access to the Volcano is closed until further notice, alert keeps raised, public services slower working hours, all will be prioritized and they have been calling the population to help as much as they can to not expose themselves, using masks and avoiding hospitals unless 100% necessary.
This is how it looks everything around:-/
02/01/2017... I do not know but it seems, this year will fly too! Today was the First day for Luca at school... He got back very happy, few classmates but that is what he likes about....
Feeling some relief, as I can see slowly my packages are arriving at their destinations but certainly, the current PO condition is killing me...
I Am feeling a bit better.... How are you SB world?
01/29/2017: In shock... My dearest friend' son is dead killed in a car accident by an erratic driver (him and his 4 friends while they were doing biking)... I am really sad today!!
Good people never die, they only turn into angels of light ♥
01/27/2017: Friends, I will be away the weekend, celebrating Chinese New Years with my DIL and her side's family and all of us.... My access to the Internet may be affected because we are to the countryside but I will be checking from time to time, just give me some time to reply you back. I will resume my SB activities on Monday 30th and note:
All packages that should have been sent are now at the Mailbox and waiting for the whole sorting process but already began their journey.

Any rating will be done by then if received any packages while I am away.
01/24/2017: Very ill today, not sure why (yet), got a shot and will see how it goes but resting...Now, really happy that finally, it seems my packages are arriving (slowly but steady)... It can be very stressing to see the # of completed swaps versus # of rates :-O
01/19/2017: I have several tags that are still in process to be sent, some are already in transit. Please know, I am preparing these but as they are many, I am getting them done in ''batches'' lol and some are taking from Etsy or Amazon, only bare with me and do not dismay, you will get the parcel soon :-) if the Volcano Turrialba and the CRPO help too!
*** Thank you, friends, for your encouragement. You know who you are :-) Made me feel much better!! ***
01/18/2017: Very upset.... Wondering if my English is so poor that makes so difficult to understand my words. I am really frustrated at the moment and I am seriously considering to quit public swapping. Finish all I have pending and leave.
01/17/2017: Volcano Turrialba continues in full activity. Some services are delayed but still working, including Postal one.
01/12/2017: Today Postal Service began restoring functions and I am looking forward to everything to get back to normal... The volcano still is erupting and we are still breathing ashes. I also have packages waiting for being collected but less than yesterday.
01/09/2017 Update: It seems that postal services are back to normal schedules this coming Wednesday, just as FYI for all those who are expecting an email from me that is trapped at the post sorting center.
Update 01/07/2017: All Postal services are delayed and placed on hold so all my mail dropped at the mailbox for the past week is going to be shipped until next week and only if all gets better in terms of weather.
Yesterday the eruption was one of the biggest ever, the Central Valley is all fully covered with ashes, the hospitals in the Central area are full of people sick with breathing/respiratory difficulties and in general, the orders are to keep inside the house and close everything, but this is causing us to be dying and melting.
Alert category has changed and we have also been informed about a cold front (which for me is fantastic), so average temperature is expected to drop to 3° which for majority of people can be troubling as they are not used to cold weather but on the other side with this condition, if ashes were flying so far away, now they will go further away and this is something to worry about.