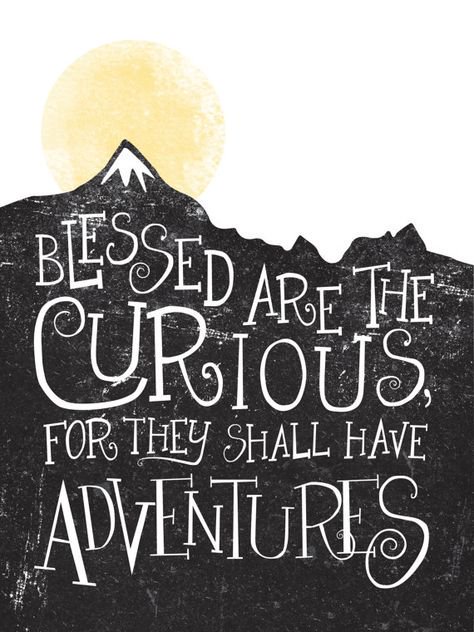 Things I Enjoy Doing (verbs!)
reading, exploring, traveling, making things (so many things!), planning, being spontaneous (yes, both), making lists, solving problems, visiting with people, being outdoors, taking photos, gardening, baking, cooking, painting, crocheting, sewing, paper crafting (e.g. collage, stationery, envelopes and mailers, pocket letters, flipbooks), customizing and photographing Blythe dolls, carving rubber stamps, preparing and sending happy mail by post, writing fairly brief letters and occasional journal entries, solving sudoku and jigsaw puzzles (though I never buy them), playing games like Scrabble, Boggle, Huggermugger, Taboo, Scattergories, Tetris, Alhambra, Arkham Horror, and Skyrim, practicing mindfulness and self-discovery while working on being present, deliberate, and authentic
I also sit on the couch and watch shows while cuddling with my kitties and working on and/or coming up with ideas for more projects. I am in absolutely no danger of running out of projects. ;)


Things which Interest me (nouns!)
Many sorts of art, literature, and music, folk tales, fairy tales, myths, and legends, intriguing illustrations, thunderstorms, Autumn, Spring, cats of all kinds, wildlife, trees, flowers, etc. (some favorite plants include oak, maple, birch, boxwood, and willow trees, iris, poppies, pansies, columbines, lilies, morning glories, bachelor buttons, clover, honeysuckle, bluebells, and magnolias), botanical gardens, orchards, vegetable gardens, rainbows, mischievous fairies, phoenixes, cryptozoology, dinosaurs, TARDIS, Totoro and his umbrella, semi-precious stones and fossils (like spectrolite, moonstone, onyx, ammolite, etc.), sea glass, trains, bicycles, tricycles, unicycles and penny-farthings, clocks, mechanisms, typewriters, strawberries, raspberries, Blythe, photography, many things that are considered "strange," "peculiar," or "dark," I find interesting and sometimes beautiful
Five Senses
I love ALL of these colors:


Some favorites are autumnal tones, black/greys, All kinds of blues, turquoise, reds, greens, purples-- I do tend to be drawn to more deep, earthy, or rich colors and don't do much with many pastels or neon/day-glo colors.
I especially enjoy ways that colors transform in combination with one another.
Some favorite sounds are rain on a metal rooftop, a crackling wood-burning fire, the sound of lighting a wooden match and the sound of the flame being extinguished by a breath, the songs of crickets and coquis, and the indescribable calm experienced while parasailing.
Some of my favorite flavors/scents are: genuine maple syrup and vanilla, cinnamon, cloves, ginger, nutmeg, cardamom, coriander, and clover; I adore the flavors and, accordingly, the aromas of garlic and curry. I'm crazy about the smell of coffee beans, but can't drink coffee. My favorite scents that are definitely NOT for eating are probably the smell of a wood-burning fire, a forest after rain, and certain cats (the smell reminds me of my grandma's house and our visits there). No eating fire, forests, or kitties.
The cool stone faces of cliffs and canyons, the feel of my hands working through soil and stones or sorting through big bins of buttons, seeds, grain, or other smooth things, cozy homemade quilts of cotton, and the feeling of modal fabrics are all extremely soothing and comforting to me.
Books
Too many to mention! Like I said, I collect myths, folk tales, fairy tales, and legends. Those are my favorites. I have a great fascination with and passion for children's literature. I especially adore Le Petit Prince and The Neverending Story, and reread Heidi and the Little House books every so often when nostalgia attacks ♥. Some favorite fairy tales (off the top of my head) include The White Cat, Puss in Boots, The Elves and the Shoemaker, Blockhead Hans, and Hansel and Gretel; I'm always in search of stories where the girls and women are clever and play active roles rather than being basically powerless victims who are "saved" by a man. I'd love to hear your recommendations!
As for "grown-up" books, I like interesting fiction that features unique characters and storytelling (my favorite I can think of off-hand is Cat's Cradle by Kurt Vonnegut), quirky old books on things like etiquette and education, vintage, unusual, and vegan cookbooks (I'm not vegan, but am allergic to milk, so this helps). I also enjoy modern nonfiction, especially cultural anthropology and self-help/psychology books (e.g. Blink by Malcom Gladwell and The Gift of Fear by Gavin DeBecker) as well as books on mindfulness and meditation (e.g. Being Peace by Thich Nhat Hanh).
Music, Movies, and Television
Johnny Cash, Regina Spektor, Madeleine Peyroux, Leonard Cohen, Steve Earle, Elvis, Tom Waits, The Ramones, Buddy Holly, Hank Williams, The Beatles, Joan Jett, Mika, Mumford and Sons, Trampled by Turtles, Flight of the Conchords, Louis Armstrong, Ella Fitzgerald, Billie Holliday, Patsy Cline, Squirrel Nut Zippers, Led Zeppelin, Clifford Brown, Miles Davis, Sting, U2, Cher (mostly in person--she's a delightful entertainer), Lady Gaga...I enjoy a wide variety of music. I get nostalgic and a little homesick (in a good way) when I listen to the old Grand Ole Opry Country Classics and Blues and Bluegrass and Folk music. ♥
Edward Scissorhands, Beetlejuice, Amélie, The Apartment, Breakfast at Tiffany's, Heathers, The Nomi Song, Batman Returns, The Dark Knight, The Nightmare Before Christmas, Coraline, The Amazing Screw-on Head, My Neighbor Totoro, The Skeleton Key, Best in Show, Young Frankenstein, Willy Wonka and the Chocolate Factory, The Producers (original version), The Triplets of Belleville, Dallas Buyers Club, Blast From the Past, Sweeny Todd, The Wedding Singer, Despicable Me, Wreck it Ralph, The Good, The Bad, and Huckleberry Hound
Dr. Who, Breaking Bad, Better Call Saul, Arrested Development, Hannibal, Grace & Frankie, The Blacklist, Leverage, Breakout Kings, Orange is the New Black, Wentworth, House, Pushing Daisies, Once Upon a Time, The Big Bang Theory, Criminal Minds, Modern Family, Community, The Mindy Project, The New Girl, Bones, RuPaul's Drag Race, Charmed, Chopped, Cutthroat Kitchen, House Hunters, Fixer-Upper, Property Brothers, all sorts of HGTV shows. I also enjoy documentaries. Lately, I've been especially enjoying The Great British Baking Show. BAKE!