8/11/14--just on here to check and clear old mesages...work,work, and more busy-ness...not sure if I will ever make it back, so I won't delete my account just yet...
NEWS 11/18 I have totally been absorbed with school, and work--yes work..I am employed now--that I have no time to do any swapping...I would like to get back to making some ATC's in the near future, but I am not going to commit to anything until the semester is over....please head to my blog if you want more info, since I do try to update that regularly.... NEWS 9/4 I just deleted my website, and I am now solely using my blog as a way to showcase my work, and other little things that are going on., so please feel free to visit me there and leave a comment! Also, school is back in session for me, so I will be busy again--look for a few swaps that I will post!
NEWS 8/17 My summer job has ended (hurray!) and now I will be getting back to work on building up my Etsy and other sites where I sell stuff...I may also do swaps here and there, and I am planning to sell some ATC kits, so be on the lookout for that!
I am a single mom of one, and I am also a full-time student; I went back to school in 2009 and I am finishing my degree in Secondary Education, and I just changed my concentration from Art to English (mainly writing), and I am also going to be taking some classes so I can teach English Language Learners as well.
We currently live in Reno, NV and have lived here since 2002, but before this we lived in California; Nor-cal and So-cal.
I have an Etsy account, and I have changed my focus on there, and I have pincushions and needlebooks, and I will be offering some miniature and doll quilts soon. I also have a blog on blogspot, so be sure to check that out. I just got an account on Big Cartel, and I will devote that to my paper crafting supplies.
I am also very interested in doing private country to country swaps--I love learning about other countries, and I would love to swap items and information with anyone in another country...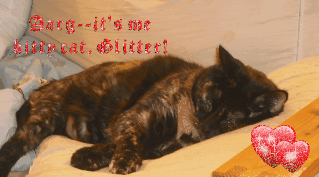 If you don't get a rating from me, please let me know---sometimes I forget to rate, especially when I have a lot going on.