Counting down the day until my first therapy Sept. 25! Doing good ~ just antsy that I can't do much!
Here are my grand babies on the first days of school!
Danny's first day in Kindergarten! Allison is in 4th grade!
. . . .
SURGERY WENT WELL EXCEPT THERE WAS MORE DAMAGE THEN THEY EXPECTED. STITCHES COME OUT FRIDAY SEPT.1 ~ SLING IS ON FOR A MONTH. THERAPY STARTS SEPT, 25!
THANK YOU ALL FOR ALL YOUR BLESSINGS AND WELL WISHES. I REALLY DO APPRECIATE IT .....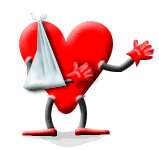 I have bad news ~ I have to have surgery on my shoulder! I have a torn Rotator Cuff and possible torn Bicep Muscle! Surgery is scheduled for Aug. 22. (I moved it up a week so we can go on vacation before I have the surgery!)And it's my right shoulder :(..... I will have all my swap done before then but will not be able to add any new swap for a while, hopefully not too long!!
Allison ~ 9, is such a love!!
Danny~ 5, is such a love too but a monkey!!
My "likes/loves" are easy ~
I LOVE EVERYTHING!! LOL ♥
FAMILY #1
A ~ ATCs, the alphabet, art, angel food cake!
♥
B ~ buttons, all kinds ~ big, bright, bold, and brilliant in anything! ......books & baking! Bottles and buttons, oh and BUTTONS!!! And did I say BOOKS? I am starting to love BLING...♥ Babies! Balloons....banana bread....boys LOL & barbie dolls and baseball!
♥
C ~ COFFEE MUGS Been collecting since 1981 and have over 700!!! & Coffee 24/7, cookies/cakes and lots & lots of COLOR! OH ~ and crafts!! ♥ CHILDREN....collecting things! And did I mention I love coffee!
I love all colors ~ but I'm not a fan of earthy colors unless it is with something bright and colorful! Example ~ brown (yuck) but brown with hot pink I love!! So if the earthy colors are with so bright colors I like it!
♥
D ~ drawing (I'm not an artist, I just love doodling & drawing! Designing! Drinking coffee C[_] ..dancing but I stink at it! LOL #And I love our new dog ~ BO!!
♥
E ~ Envies that are decorated! Envies that I have decorate! Envies with surprises...
♥
F ~ FABRIC FABRIC FABRIC ~ all fabrics! Buttons Fairies are new to me, never made one but I am interested in doing so! Fabulous food! Frames....FUN FUN FUN love it! Almost forgot ~ flowers, my friends but most of all, over everything on this list is ♥ FAMILY ♥!
♥
G ~ Girlie things! GAMES, love playing game, especially the old ones!! And glass....& gifts! Oh and gum!
♥
H ~ HEARTS ~ any kind, any size, and any shape! ALL hearts! I love naturally found hearts too! I collect hearts! I collect Naturally Found Hearts ~ Naturally Found Hearts Site Love (((HUGS))))!
♥
I ~ Ice Cream and inviting friends over!
♥
J ~ JOY & jean fabric! Jewels...
♥
K ~ Knifty Knitting...kids :)
♥
L ~ LOVE, laughter, listening! LISTS ~ lots of lists!
♥
M ~ MUGS.....Money $$$ LOL More MUGS Mug rugs! Movies (chick flicks)....making things! MUSIC....marbles..
♥
N ~ Notebooks, necklaces , nice nails! Necco Wafers, yum! And neck rubs!
♥
O ~ My OVEN cause I love to bake!
♥
P ~ Paper... Parties....playing...pianos....pretty anything!
♥
Q ~ Quilts &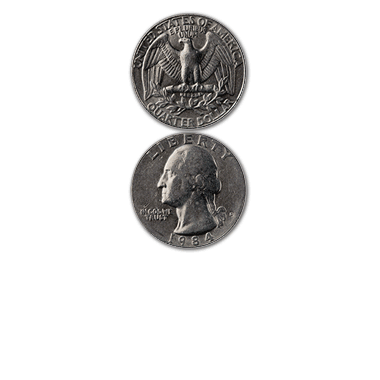 We collect quarters for a rainy day!
♥
R ~ Reading... Riding in a car! Reading while riding in car! Reading while riding in a car in the RAIN! Ribbon....Reducing Recycling Restoring Remaking .....
♥
S ~ Sewing....love it! Sweet things and stickers and more sewing! Stories...socks....shopping....selling and showing things to people! And wearing shorts & sneakers! I LOVE to share! And surprises...also SNOWMAN
♥
T ~ pretend tea parties! T~ shirts are the best! And "Thank yous"!! I thank each and everyone of you!!
♥
U ~ Umbrellas....especially under rain! LOL
♥
V ~ Valentines! ♥ Vanilla Ice Cream!
♥
W ~ Water! Water balloons! White, and white noise......I love my fan in the summer, even with the AC on!
X ~ X-rays! The are kinda cool so we try to get a copy of any that we have to get! And with recent mishaps at the playground ~ we have gotten a lot! XOXOX
Y ~ "YOU" ♥♥ Yo~yo's...
Z ~ zentangling and ZOOS!!
.
.