Been away because I've been ill and catching up to life. Happy to be swapping again.
I'm disabled but I spend my time reading, writing, crocheting, making art especially collage and mail art of all kinds including ATCs. I've started making cards again and I would appreciate anything having to do with cardmaking. I have been successfully swapping online off and on over the last 9 years. Sometimes I get too ill to take part but I don't sign up for something unless I know I can follow through.
I love swapping postcards through the mail. I love getting almost any kind of postcard as long as it's pretty, funny or interesting. I've started to do some matchbox swaps. I really enjoyed them and I'm hoping to do more.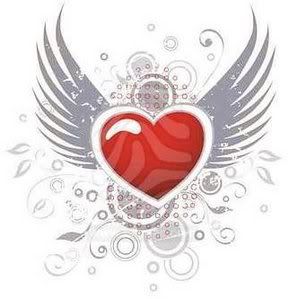 My favourite colour is red and I don't like pink or pastels really. I don't like most things that are too cutesy but I do like pretty. Otherwise I love to laugh, I love primary colours, I like cool and interesting. I really like the style of East Indian art. I love owls. I love anything with owls on it. I appreciate the real thing but I have a soft spot for the more colourful representations.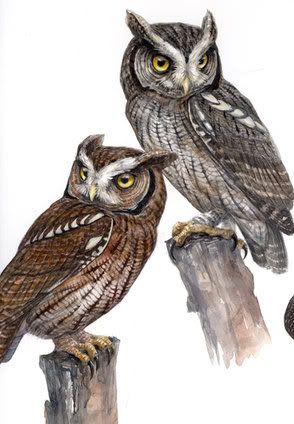 My musical tastes are very eclectic, I like rock, pop, classic rock, folk, celtic, 80's, reggae and dancehall and more that I can't think of right now. I like Annie Lennox, The Bee Gees, Adele, Bob Marley, Weird Al. I prefer when the lyrics of a song mean something. Even with Weird Al the lyrics of the songs I like are about something that I can relate to or that mean something to me.
I like action movies or movies like the Ususual Suspects, Pulp Fiction, The Fifth Element, The Chronicles of Riddick, The Bourne movies especially the Bourne Supremacy and The Matrix and Matrix Reloaded, Independece Day.
Even so, Breakfast at Tiffany's is one of my favourite movies.
I like Britcoms As Time Goes By, Last of the Summer Wine, Keeping Up Appearances, To the Manor Born, The Vicar of Dibley. I have something of a love for things British since I grew up in a British colony.
I love poetry, two of my favourite poets are W.H. Auden and Langston Hughes. I love writing poetry sometimes when I'm feeling up to it. I like reading mysteries. I'm attempting to read cozys to see if I like them. I'm also reading some humorous travel books.
I don't drink coffee and I like tea and hot chocolate. I like Kit-Kat and would like to try other flavours from around the world. I also like Snickers.
For nail polish I like cool different colours. The funkier the better.