|

|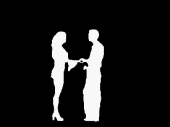 Born and raised in Independence, Missouri so I am a Midwestern girl. Married to Ron and we have been together 18 years. We own an Upholstery, Hardwood Floor, Ceramic Tile and Carpet Company. No children together, I have a daughter Kyle Elizabeth that is 22 and he has a daughter Michelle that is 32 and a son Austin that is 20. We lived in Shawnee Mission, Kansas and one day the "kids" had all grown up and moved out and it was just the 2 of us. We decided to make a big change and 4 years ago we moved to Holden, Missouri, population 2500. We are having the time of our lives learning to be "country folk" and living our dream....
We currently have: 3 full size horses (Diego, Patches and Buck), 1 miniature horse (Leroy), 1 miniature mule (Ginger), 1 long haired donkey (Belle), 1 llama (Leonardo), 3 turkeys (pets - no eating, only eggs), 16 chickens (pets - no eating, only eggs), and 1 dog a Bishon/Poo named Frosty. I added to my collection of animals - on April 16th, I got a 3 day old bottle baby billy goat. His name is Scooter and he is darling!!! These are my babies and I love them all. Our friends say that we have our own petting zoo!

I Love ......

My Family

My Pets

Bubble Baths

Favorite Scents are: Organza, Tresor, 273, Cucumber Melon

Show and Bath Gels

Body Scrubs

Handmade Soap

Hand Lotion / Body Lotion

Flowers

Thunderstorms

Gold Jewelry

Silver Jewelry

Chunky Jewelry

Gemstones

Favorite Colors: Pink and Purple

Funky Purses (I have one made out of license plates)

Dancing

Playing Poker

Playing Pool - 8 Ball / 9 Ball / 3 Ball

Bowling - I came in 1st Place in the Missouri State Tournament in my division in 2000

Going to Concerts

Boating / Camping

Gardening

Mowing the grass on the tractor

Collecting Fresh Eggs from my chickens

Milk Chocolate - especially with nuts!

Hard Jigsaw Puzzles

Reading

Coffee & Tea

Dr. Pepper

Favorite Music......

Rock & Roll ♥ Reo ♥ Steve Miller ♥ Deep Purple ♥ Jackyl ♥ Shooting Star ♥ Chi Coltrain ♥ Elvis ♥

Blues ♥ Eric Clapton ♥ Stevie Ray Vaughn ♥ Buddy Miles ♥ ZZ Hill ♥

Country ♥ Trace Adkins ♥ Miranda Lambert ♥ Keith Anderson ♥ Waylon ♥

Favorite Kinds Of Books......

Romance

True Crime

Fiction

Non Fiction

Favorite Movies......

I ♥ Michael Pare - so I will watch anything with him in it. Actually his movies are really awful except for Eddie and the Cruisers I and II, but he is pretty nice eye candy!!!

The Notebook

Lifetime Movie Network - especially true stories

Would Love More of These......

Jigsaw Puzzles

45 rpm records - we have an old jukebox

California Raisin People - I love them!

Pretty Stationery & Note Cards

Milk Chocolate - with nuts!

Fun Cocktail Napkins & Coasters

Candles

Funky Reading Glasses #175

HardRock pins for my "I don't want to grow up jacket"

Old Hat Pins

Crafting......

Counted Cross Stitch

Making Jewelry

Rubber Stamping

Life On The Farm......
My daughter Kyle with Scooter when he was 3 days old.
This is my horse Diego all decked out and ready to go riding!
Two of my turkey eggs hatched on May 14th and here they are at 1 day old:

I Absolutely Can't Stand......

Anything super hot and spicy - I don't want my mouth to burn!

Bad Manners

Rude People

Lousy Drivers

Bugs & Spiders

I HATE BRUSSELS SPROUTS - YUCK

Please do not rate me a 1 until you:

Make sure that you allow enough time for the Post Office to deliver where you are

PM me so that I know what the situation is
I am not a flaker and will send out every swap on time. Thanks

FLAKERS

3/26 - Senders Choice Int'l - @MaiteFrance

3/26 - Profile Surprise Tag - @Sharila

4/19 - Snackies Snackies - @LoveOfKids (angeled by PGK, thank you!)

4/19 - Snackies Snackies @jazmynunspoken

5/8 - Just To Say Hi #4 @SallyEstrada

5/8 - Just to Say Hi #4 @danceswithforks

5/18 - Fun Questions To Get To Know You Better @darlingfluff

5/30 - Edited Just To Say @angellica

Non Raters

Snackies Snackies @thelittleprincessxxx

Stationery Sheets & Envies & Surprises @Slamminissa

Fun Questions To Get To Know You Better @danceswithforks

Fun Questions To Get To Know You Better @shellipw

Shot Glass Swap @BlinkNessa

Postcards Around The World @friendshipforever