stickers
tropical fish
baby animals
frogs on lily-pads
retro/colorful owls
address labels
handmade envies
colorful envies
surprises
words
sparkly stuff
records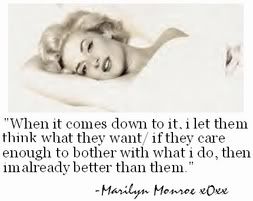 late 1800s to mid 1900s
vintage ephemera
vintage advertising
Snow White
Cupcakes with faces
Cemeteries
Gravestones
Monsters/cryptozoology (jersey devil is my fave being I hail from Leeds pt area)
Psychological thrillers
Unsolved mysteries
The unexplained
Old timey side shows acts "freaks"
Peddlers, hucksters, hawkers, hagglers
Alfred Hitchcock
Kurt Cobain
Brandon Lee
Music everything from country to rapcore, classical to electronic.
gothic houses
chandeliers
a good detective story
Lillibi and other cute stationery type stuff
strawberries
woodland creatures
alphabet stickers
rude/dirty humor/sexual innuendo (not racist/anti-woman humor)
PAPER STUFF- i drool over paper anything-
notebooks
journals
memo pads
lettersets
blank notecards with envies
stationery w/o matching envies is fine as well
postcards
stickers
planner goodies-
page flags
post its
notepads
paisley
large polka dots
batik
greens and blues
reds and oranges
circle seals (see etsy faves)
ATCS (made by you or your cast offs)
journal pages made by you for my comp book "inspiration" journal this is to inspire me in my journalling endevours so it pretty much open theme,
cultures
Native peoples
beliefs
adult conversation/discussion not arguing unique people
long letters
close up pictures of my children
cute bumblebees, ladybugs, caterpillars, dragonflies, snails
sunflowers
daisies
Susan Branch
Children's picture books and old lit
ANYTHING made by YOU!!
naked mail
I learn by seeing so I would love to receive something you have made, especially if you add a diy kit to make the same thing so I can practice.
INK PADS
mail art journaling supplies embellishments
decorative/found items
deco tape
ribbons (deco ribbon also, the self stick stuff)
fibers
maps new or old
foreign language children's books with translation unused stamps
the wire and tool i need to make a buttons fairy
Pretty much anything, I love surprises, I love anything new and unique. I love to read, I love to learn about other cultures and beliefs. Anything from your location such as maps, tourist info,postcards,local snacks/foods,books, newspapers etc.
Things to alter cemetaries winterscapes (blues/purples)
fallscapes (reds/oranges/browns)
peppermint
vintage as in late 1800 early 1900 (not so much 60s and 70s)
penpal stuff
fairies
upcycled, responsibly reused or passed on stuff


folded sticker sheets, I would rather them be cut up than folded
kitsch
dirty, bent, nasty smelling
your castoffs that have no thought put into it matching my profile- just passing on your junk.

Thanks to @slamophile for angeling the inspirational notecard swap, love it love it love it, nice big heart for you!!
@123poggy123 for angeling my profile surprise
@BranSews rocks, she sent me an etsy surprise for angeling a couple of Bex's flakes! That was above and beyond!
Received a beautiful parcel from @paperfarm for my daughters, thank you so much!
I finally have to do it: FLAKERS
@kellogg for the November Book Challenge (angeled)
@Melzz for a private swap in which she was to send me a profile surprise (angeled)
@mware long letter pals #4