Life has been throwing me a curve ball lately. I am trying to hang in there. I do have a 1 right now, and intend on fixing that as soon as I am able. Oddly enough, it was a swap I squeezed in just to help my partner. Ah well, no good deed goes unpunished I suppose. Thank you for your care, concern, and prayers.

PLEASE contact me if you are unhappy with something I sent you. I want to bring a smile to your face. :D Communication is key to a good swap-bot experience!
I will be slowing down on the 'bot for the summer. I plan on sticking primarily to private swaps. Please do not drop me from any groups; I am still here, just not as often ;) This is a year of BIG changes for me!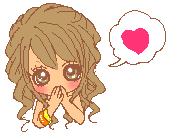 I am a mama to 3. We homeschool, and are active in our community. I am a follower of Jesus Christ. I love to encourage others! People are not labels! We are all individuals, and we are all special.
If you are hurting, lonely, or curious...you are not alone. You are loved more than you know! I serve a very big God. He sees you! He loves you and will accept you for you, just as you are!!! I would be happy to tell you about Him, or even just show you His love!

I Like...


Colorful, happy, cute, and creative
Light and cheery, funny ART-O-MAT! My first was from DC! Walking in the woods, being outdoors, geocaching, letterboxing
Appalachia KJV scriptures and traditional hymns
CCM, some country, classic country
Adventures in Odyssey, Dove movies, and OK, I'll admit it! I love reality tv! I like shows like Swamp People, 19 Kids and Counting, Dance Moms, Teen Mom, American Hutterites, etc
Wii and Xbox 360 games like Beautiful Katamari, Mario, Cooking Mama, Professor Winterbottom, Minecraft I am slightly obsessed with I LOVE EGG! and I have a special fondness for blind box and foil pack items such as tokidoki, lego mini figs, lala loopsie. I'm a sucker for surprises!
I LOVE Mr. Rogers!!!!!
Know of any good movies for our Netflix instant queue???
I'm NOT into...
horror, vulgarity, skulls, occult, witchcraft, vampires, astrology, halloween, peace signs, war, and pirates.
Things I collect...
owl fabric, buttons, old cameras, aprons, vials of sand from beaches, kawaii flakes and memos, lettersets, postcards, stamps, vintage children's books- especially education-related, hatpins, pendants, enamel flower pins