I grew up in a small town in the mountains of Southern California and I miss my home town so much! I now live in Southern Maryland.
I was a Rotary Club exchange student to New Zealand my Junior year of High school. I would love to go back there to visit one day. it is one of the most beautiful places in the world! I would do almost anything for a bit of real New Zealand Vegemite! (Thank You Jannikinz for the vegemite! I am in 7th heaven! Yummmmmm!)
I have 1 dog, Anabelle, and my dad's cat, Cleo. I can't imagine life without them!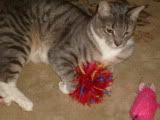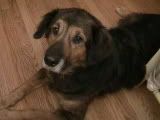 Some of my hobbies include geocaching, digital photography, and playing VMK.
I am a salesperson at a furniture store. I use discontinued upholstery fabric samples in a lot of my crafts.