Hello! I am Kate, a crafter who lives in Brighton, England. I was a teacher of Early Years for a million years and then a couple of years ago I was brave enough to change my job, a bit, I became an advisor, so now I visit nurseries, preschools and early years provision to help them improve their practise. I absolutely love it!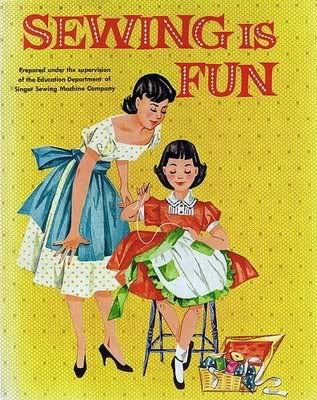 When I'm not working I hide myself away in my work room with my patient cat, Calico, and lively wire haired fox terrier Daisy and create! My first love is sewing. I am a quilter - I love to create quilts for my three, now grown up and left the nest, boys and anyone else who crosses my path who is worthy! (If you say, 'will it match my curtains' you just ain't ready!!).
Everyday has to have a space in it that has me sewing and creating - it keeps me sane (ish)!
I have projects on the go all the time - quilts always, but I love to make bags; coin purses; pincushions; needlecases......all sorts.
The look I love is VinTaGe and I incorporate scanned ephemera and vintage lace, buttons, fabric into my work all the time. I love to think of the pieces I make as stories, where a photo and a tiny scrap of handwriting with a ribbon and a button or two creates a narrative (like when you might glimpse into the bottom of an old drawer). Oh dear, I hope that makes sense!
I sell my stuff at craft fairs and when I have time I'll set up an Etsy shop but there never seems to be enough time....





Here is a summary of my wishes and interests....
vintage hankies (ooh how I love those bright, flowery prints)
fabrics by Amy Butler, Anna Maria Horner, et al

Actually, to be perfectly honest I can put most fabric to good use!! (only 100% cotton please)

deco tape (it's tricky to come by in England)

vintage dress patterns

vintage quilt blocks (even cutter quilt pieces)

The 1950s

vintage buttons, especially red ones or floral ones

vintage embroidered cloths, napkins, tablecloths and vintage tea towels

old lace and linen and ribbons - ooh I love those bits and bobs!!

ephemera - tickets; maps; bills; photos; letters and especially postcards

I love red and aqua as a combo (who doesn't)

Japanese washi tape

anything birdie

lettersets

address labels

quirky pins

bottle cap pin cushions

polka dots!!!!!!!!!

little tins

variegated sewing threads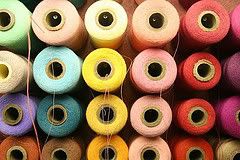 I love quilting and sewing magazines, Somerset Style; Where Women Create; Studios...(we don't have them here)

re-usable grocery bags from your favourite shops!

retro, vintage and kitschy - oooh please, I have a growing collection of the very same! Luscious!
I do not like gothic, religious or neon or tacky, including cartoon, Disney, etc, stuff nor do I enjoy kawaii.
For the Fall tote swap I would prefer not to receive - a chalk marker or an aluminium measuring gauge (not sure about the elastic either but we can only mention 2)!!!!!!! BUT I WOULD LOVE TO RECEIVE.......COATS & CLARK THREAD IN OATMEAL COLOUR......A SEAM RIPPER......AND SOME FUSIBLE WEB, PLEASE!!
I NEVER flake! No, really I NEVER flake! Occasionally things take a while to get to places because I live in England but let me know and I will always do whatever I can to hurry things along or resend if necessary. Recently I received my first '3' which saddened me - honestly, I do my utmost to ensure that you receive a great swap, this one was the one that backfired badly on me. But it's a lesson and it will NEVER happen again! Having said that, I HAVE been flaked on and I believe that there is a pergatory for flakers where they sit and wait....and wait....and wait.... for parcels that NEVER arrive!! Be warned!