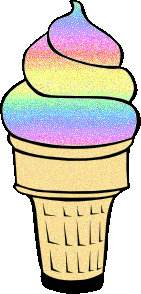 My favorite crafts.
Love paper crafting type stuff. Mostly flip books, pocket letters, embellished tags, book marks, ATC's, and handmade envelopes. Enjoy altering wood boxes and ceramic pots for my orchids with a vintage or shabby chic style.
I also like: Stamping Drawing Watercoloring & acrylic paints Photography Altering anything- mixed media
My likes; Teacups, tea pots, rainbows, butterflies, nautical, koi fish, goldfish, flowers, Ivy, trees and gardens. Anything to do with a garden. Shovels, watering cans, white picket fences. Wish that was in my backyard!
Themes and styles: Eclectic Shabby chic, vintage, florals, cutesy and pretty.
Colors: Love all colors. Favorites are cobalt blue, darker metallic blue, yellow, black and white.
I'm working on my handmade journals. One will be an art journal and the other is eclectic. Last week I dyed my own paper using colored dye, tea and coffee. If anyone would like some of my dyed papers, let me know. I'm happy to share the 💙
💜🖤 Items I would like, but not limited to 🖤💜
Glassine envelopes. Any size.
Vintage - antique Fabric scraps, Lace, Crocheted Doilies or similar to those. Illustrated book pages. Especially ones in color. Paper clay Polymer clay Hemp cord/string. Waxed cotton cord, like the kind found at from Michael's or Hobby Lobby. Seed beads
20 gauged jewelry wire in any color. Head pins Jewelry clasps. Any size.
Fuzzy socks or slippers - medium or OS. Non toxic nail polish Natural facial moisturizer
Office supplies. Large gold paper clips or multi colors in any size Post it notes Page flags Bookmark handmade or not Mechanical pencils Cute or fancy pens Little purse sized notebooks Note cards. Blank or thank you
Love blown glass. I have a snail, dolphin, paperweight with tropical fish and a sweet swapper gave me a beautiful glass starfish.
I love miniature anything. I have these things in my curio: Miniature Japanese food, shopping cart, purse, basket of roses, orchids, and a teeny tiny blown glass snail, and two adorable stuffed animals in a bunny and Bear. Just because I may already have it doesn't mean I wouldn't want another.
Dislikes and no thank you ~ School age children's stickers or teacher reward type stickers.