IT HAS BEEN AWHILE SINCE I HAVE BEEN ABLE TO DO SWAPS AND BOY DO I MISS IT!! I HAVE MOVED TO ANOTHER STATE. HAVE A DAUGHTER WITH SPECIAL NEEDS AND AM TRYING TO GET HER THE HELP SHE NEEDS IN SCHOOL. SO, ALL MY TIME HAS BEEN FOCUSED ON THAT. ALSO AM IN THE MIDDLE OF A SEPERATION WITH MY BOYFRIEND OF 13 YEARS AND FATHER OF MY CHILD. SO, ONCE HE IS MOVED OUT AND SCHOOL IS SET I WILL BE ABLE TO SWAP AGAIN.
MY 18 UNCATEGORIZED SWAPS ARE TYPE 3 SWAPS.



I am a stay at home mom and have a beautiful daughter who is my gift from god she is my life and my world. Being a stay at home mom isn't easy but it's worth it for my daughter that god has blessed me with.

I am a born again Christiane and love helping people I believe that if everyone helped each other this world would be a much better place!!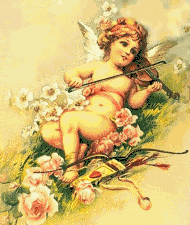 I donate my time to the Red Cross, American Heart Asso. PTO, Shared Design Making Group and was a member of the Women's Auxiliary and . I try to help those in need as much as I can.

I love to laugh and have a good time life is to short to be serious all the time. I do have a wise sense of humor so please don't ever take me serious I just love to make people laugh.

I love to learn differnt cultures and would love to some day see all of Europe ( I'm dreaming). LOL I love nature and love to watch the birds they are just so neat to watch. Summer is my favorite season I don't like winter I get very depressed in the winter. I can't stand the feeling of being trapped at home and the cold. I get cold very easy and once I'm cold it's hard for me to get warm again so that's why I don't like winter.
I also love the ocean. I think it's so calming to hear the ocean waves and I just love the smell of the ocean. At night when there's a full moon it's beautiful to watch the ocean with the bright moon shining on it.
I love to do private profile swaps read my profile & if you would like to do a private swap PM me.

Please I only want to receive things in my love to receive it doesn't have to be new your personal stash is fine with me but PLEASE don't send me ANYTHING other than whats in my love to receive list I live in a small place and am limited on space. Thank you that would be greatly appreciated!

Also, when sending boxes I will provide you with a tracking number.
ALSO WANTED TO MENTION THIS IS A SMOKE FREE HOME.

MOST IMPORTANT I PLEDGE NOT TO FLAKE ANYONE!!!
I also wanted to give a special thanks to the ones that took the time to read my profile and send me such a wonderful swap, you know who you are thank you I appreciate your time and effort and thought!!!
I love to give to people and make there day so if you have been flaked on a small swap ( that's all I can afford money is very tight here) please PM me and if I can I would love to angel you!