I Especially Love These Things:
Kawaii ~I like sentimental circus, mamegoma, natto-san, nyan-puku, sushi-cat, and non-character things like cupcakes, macarons, and noodle bowls, etc.

Steampunk

Coffee and Tea
Especially love florals (lavender, rose, jasmine, etc), earl grey, herbal blends, matcha, and latte or Milk Tea mix packets. No popular US brands like Lipton, Tazo, Stash, or Celestial Seasons, etc. In other words, if I can buy it at Walmart, please don't send it to me. I swap so I can try new things not available to me locally!
Things from Japan or South Korea
Books/Pages, Newspapers, Magazines, Manga, or Manhwa written in Japanese or Korean, and Tea, Coffee, Sweets, Cosmetics, or Cultural Souvenirs. (Clippings are ok here)
The more macabre the better. Think horror, hauntings, abandoned insane asylums, poltergeists, gore, zombies, possessed dolls, rusty medical instruments. If it scares you or creeps you out, great! Halloween, but keep it scary or interesting! Vintage is a plus. Just no super bright colors or sappy dollar store kids stuff :p
I love realistic skeletons, books on real hauntings, creepy or goth-ish stickers and small scrapbook embellishments. When in doubt, go for goth stuff. Creepy is good. ;) Cute and creepy is good, too.
I have a recent obsession with Ouija Board stuff, my house is full of them, from my computer desk to my pillow cases and everything in between. This theme is always appreciated!
I make dresses out of handkerchiefs, and I like to make drawstring bags and tea wallet type things, too.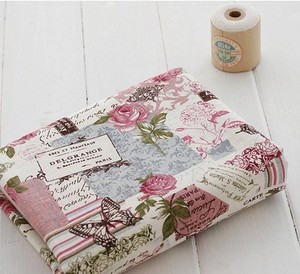 The cheap, thin stuff is fine for this) My little pony, The little mermaid, Care bears, Sailor moon, Strawberry shortcake- those kinds of things.
Venetian, Cluny, Eyelet, or Embroidery. Please no stretchy nylon or scratchy raschel.
I love vintage, horror, tea and cake, kawaii, and postage type themes.
Pocket Letter Sleeves I'd like to start swapping these, and could use a few sleeves to start with. This would make an awesome extra if you have a spare one laying around!