I Especially Love These Things:
Kawaii ~I like sentimental circus, mamegoma, natto-san, nyan-puku, sushi-cat, and non-character things like cupcakes, macarons, and noodle bowls, etc. No Hello Kitty

Steampunk

Food/Dish Miniatures ~Especially sushi, noodle bowls, tea cups, and cakes/sweets. Decoden, etsy clay pendants and trinkets for jewelry-making, 25 cent machine toys- any kind of miniature works here.

Coffee and Tea
Especially love florals (lavender, rose, jasmine, etc), earl grey, herbal blends, matcha, and latte or Milk Tea mix packets. No popular US brands like Lipton, Tazo, Stash, or Celestial Seasons, etc. In other words, if I can buy it at Walmart, please don't send it to me. I swap so I can try new things not available to me locally!
Things from Japan or South Korea
Books, Newspapers, Magazines, Manga, or Manhwa written in Japanese or Korean, and Tea, Coffee, Sweets, or Cultural Souvenirs.
The more macabre the better. Think horror, hauntings, abandoned insane asylums, poltergeists, gore, zombies, possessed dolls, rusty medical instruments. If it scares you or creeps you out, great!
(I've had to remove the word "Halloween" from this section title, because it gets me a lot of "Trick or Treat", "Happy Halloween", pumpkins, candy die cuts, other children-oriented characters and quotes, big-nosed witches, pointy hats, and a whole lot of bright orange and purple. Not my cup of tea, folks. These things are usually passed right along in another swap.)
I love realistic skeletons, books on real hauntings, creepy or goth-ish stickers and small scrapbook embellishments. When in doubt, go for goth stuff. Creepy is good. ;) Cute and creepy is good, too.
Crochet or Embroidery Thread
I am an avid crocheter, and I frequently make my own lace, clothes, and amigurumi. The thinner, the better- I'm not a fan of bulky yarns. I especially love Aunt Lydia's size 10 bamboo crochet thread in Natural. :) It's so soft!
I make dresses out of handkerchiefs, and I like to make drawstring bags and tea wallet type things, too.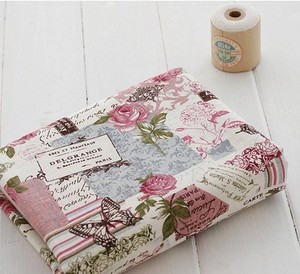 The cheap, thin stuff is fine for this) My little pony, The little mermaid, Care bears, Sailor moon, Strawberry shortcake- those kinds of things.
Venetian, Cluny, Eyelet, or Embroidery. Please no stretchy nylon or scratchy raschel.
I love vintage, horror, tea and cake, and postage type themes. Please, no Japanese envelopes with a vertical address style, my post office frequently loses them or returns them to me.