I love anything that is Disney related!! I am a huge GOOFY AND GRUMPY FAN!!! My favorite princess is Sleeping Beauty. If it comes from Disney I will love it!!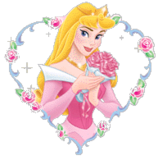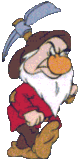 I love anything that is from Hello Kitty. I like all of the characters but Hello Kitty is my favorite. My new found favorite is KUROMI!
I love Native American art. I would like to receive any magnets, pictures, figurines anything that has a Native American in it I am all for it.
I like a nice cup of tea anytime!! I am an avid tea drinker. I like to try different tea flavors and mix different ones to see what concoction I am able to come up with.
My favorite colors are red, black, and pink in all the shades, but pretty much I like any color.
I am not that big of a sweet eating type of person, but every once in a while I do enjoy a slice of cake or pie.
My favorite candy is Salt Water Taffy, Jelly Beans (not licorice flavor), Japanese fruit gummys.
I love to get creative in the kitchen. I like to try new recipe dishes as long as they aren't seafood or have a lot of vegetables in them.