I am Collecting reward cods from
* Disney movies
* Pampers
The rewards I get from the points are for Luz, and her baby sister
♥Likes♥
(These are things I personally like, but feel free to send me anything you think i would like, I am open to new things)
Mini Zines, ATC's, ATC blanks, Comic books, X-men, Manga, The unknown, Alice in wonderland (Cheshire cat, mad hatter), Anime, Kawaii, Sanrio, Kuromi, Pochacco, Miki, Badtz Maru, san-x, fairy tail characters, lose memo sheets, Red riding hood, woodland, Steam-punk, Vintage, pin ups, letter sets, stickers, Deco Tape, rubber stamps, doodles, Twinchies, Colors (Black, green, red, violet, Lavender), Coffee, Tea (I enjoy trying out new flavors just nothing too strong), Disney (Eeyore, tangled, anything Pixar, Mulan), Scrap booking, Bento Accessories, Moleskin, Betty Boop, Werewolves, Victorian, Fairies, Butterfly's, Dragons, Ghost stories..
---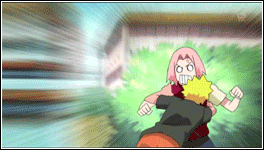 Dislike
Disney (see likes for the kinds I do like)
diddle
kawaii poop looking things
jewelry (I rather buy it myself thank you)
Dark chocolate
Loony toons
Religious items (while I respect every religion out there, i would prefer not to receive anything unless it's Wicca, Native american, or Fairies.. cuz you know those babies are real :D
no sloppy-put-together-last-minute-swaps
used items(only if good condition)
nothing that can break or fall apart during delivery
no smoke smelling items (I have a little girl pleas be consider-it)
no pet smells and hairs (I mean like.. really smelly Moldy cat pee kind) I've had pets before so Its alright to see a hair or two.. just not a lot of it.
no re-swapped items I want it to be your own work not something someone ells put in the time and effort to send you.
Magazine Cut outs (i can get those myself, I do like scrapbook paper, it just needs to be neatly cut, and not trash) I'll make exception if its Kawaii, Manga, anime, Lolita, Cast Playing, Game, art, or comic related magazine cutouts ♥
---
I am also in RPG games, I own the wii, Playstation (my metal baby), DS, xbox 360, But I don't really play like the old times.. My top games are final fantasy games, street fighter, Chrono Cross. My little girl and I play fighting games all the time.. But she rather do her own thing, like hello kitty, and angry birds..