Hello! My name is Kathryn and I live in Bremerton, WA with my husband and our cats named Mercy and Gamera! I work in the U.S. Navy, stationed at NB Kitsap.
--I was previously known as SneaselKat seven years ago and forgot about the account. The account has since been merged with this one. I do not have multiple profiles, thank you for understanding-- (Put this on my account at the suggestion of an older member, to maybe clear up some misunderstanding)

-- I rate the day I receive! --
My hobbies include postcards/snail mail, video games, sewing, and art!
Im on postcrossing! Username: SneaselKat
I am in a LOT of postcard swaps! Especially tourist ones. And I tend to send from likes, even when sender's choice. If I ever send you a duplicate by accident and youd like another card, message me!
I recently started ATC swapping, thanks to some help and private swapping with the amazing @urocyonfox ! I tend to draw right on the ATC, and I forgot how much I love drawing! I would always get an urge but never had the supplies. But now I do! I love drawing pokemon and bugs the best, but ill try new things!
HUGE Pokemon fan. My favorite types are Bug and Poison. But I love all 719 of them!
I love the ocean! Im a wannabe marine biologist, and anything and everything related to the water would be amazing!
Favorite colors are orange and teal.
Also bugs! Moths and spiders especially.
Also Pokemon, fighting games, nintendo in general, pop culture, monsters, robots (esp Transformers), and lots of other things really.

Im not too picky, so feel free to send me anything you think id like, wishlist or not! I have no allergies, and smoke smell doesn't bother me. (Though if you send me body products, no strong citrus please!)



Postcard Likes:
* Animals (esp. native animals/insects)
* Scenery (esp. mountains and western scenery)
* Canyons
* Autumn
* Anything in orange/teal
* Bugs!
* National Parks!
* Anything showcasing something traditional in the area
* I LOVE handmade cards! I wish I received more!
* Ocean/freshwater/any animals in and around them! * Bright colors/patterns
* Bridges
* Ad cards
* Culture related
* Goofy/offbeat/weird
* Food
* Jetoy!
* Though I generally like all postcards!
(I prefer postcards sent naked and written!)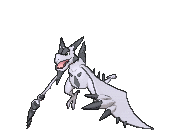 Likes:
* Tea (black and flavored teas especially)
* postcards (Love nature/animals and art the most, but I honestly like 99.9% of any postcards! ) ad and handmade cards are especially awesome!
* Handmade/decorated envies!
* stamps
* fabric
* ladybugs/bees/ insects/other odd creatures
* art
* Pokemon! I love this a LOT! * Megaman!
* TRANSFORMERS! (Decepticons in general are faves)
* any other ROBOTS!
* bright colors
* Washi tape!
* Fruit flavored candy (but I definitely dont hate chocolate!)
* pins and patches * soap/bath products
* Lucky cat
* Asian items/art/etc.
* kawaii (cats and food especially!)
* My husband loves mugs and coffee.
* We both love comics and video games.
* I also have two cats that LOVE toys.
* And I would LOVE if you have some suggestions for good amazon/ebay/etsy/etc. sellers! I love buying more paper supplies and artist's work!

Dislikes:
* jewelry * paper pieces/magazine cutouts (I just dont know what to do with them)
* Religious items (I am not religious and they will get no use >: ) ( religious postcards of any kind are okay however! )