Hello!!! My Name is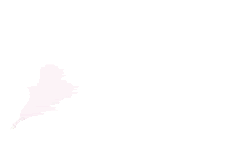 I am back after a bit of a swapping break...
I would love to receive real postage stamps on my mail when it is convenient and possible!
Things that make me happy: collaging, creating, quilting, sewing, making jewelry, knitting, gardening, embroidering, BIRDS, daylilies, daffodils, Irises, Peonies, butterflies, PINK, glitter, apple green, red, aqua, longaberger baskets, vintage linens, buttons, natural lipbalm, flip flops, sunny days, fluffy clouds, pretty glass beads, vintage postcards with roses or birds, ephemera, altering, art, watercolors, polkadots, daisies, backyard birds, swallows, bees, bluebirds, magazines, coffee, felted wool pieces, 100 % wool yarn, bamboo knitting needles, good friends, fun stickers, pretty paper, random letter rubber stamps, brass stencils, pretty ribbon, rick rack, used postage stamps, handcrafted soap, canning, blue jars, tomatoes, strawberries, Starbucks, ink pads, rubberstamping, aprons, bird themed fabric, apron patterns, felted purse patterns, charms, words, inspirational verses, words or sayings, apple green, aqua, brown, Amy Butler, faux velvet trims, altered hangtags, pretty pink glass beads, multi colored embroidery floss, DMC embroidery threads, embroidery iron-on designs, rub ons, swirls, vintage buttons, vintage trims, vintage postcards, vintage children images and cabinet cards.
In case you were wondering about....
My username is a reflection of the tangled threads of my creative life, which includes embroidery, knitting, quilting, sewing, ribbon, collaging, rubberstamping..when I was trying to pick a username I was looking around my sewing room, trying to come up with something then got distracted when I noticed a mess of yarn, ribbon, embroidery thread and quilting thread in a basket and said "look at all those tangled threads" and that is how my user name came about!