I am Lori Dennis on Facebook.
---
Communication is the KEY! If you're going to be late......please let me know, I'm not heartless.
I reuse bubble envelopes, so my package doesn't look nice but hope the contents are pleasing enough :))
---
I love to trade. It's also fun to get stuff in the mail that is not a bill or spam! What I don't like is when I get a sticker slapped piece of scrapbook paper and it's called an ATC.
---
I love anything vintage (hence my name), Freddie Mercury, bumble bees, cats (domestic, lion, tigers), birds, whimsical, steampunk, mechanical cards, anything happy and cheery and fun! Dandelion flowers and puffs. Poppies. Sea scenes, travel scenes, postage stamp people ATCs, anything made with postage stamps, travel, people, jewelry, junk jewelry, charms. And my new obsession junk journals.
---
I collect gumball charms and Cracker Jack prizes from the early 1900's to about 1970. I also collect junk journal and Freddie Mercury items.
---
I also have a jewelry collection: charms, novelty pins, tac pins, lapel pins, lockets, figural pins, cameos, animal pins, fun and cute necklaces, and a miniature collection. And a junk journal collection.
---
I'm married to a very loving and caring man and we live with our animal babies: Jazzie (black and white kitty) - Socks (mostly black with a bit of white) - Wade (gray and white) and Stinky (black and white). But now I have my own craft room and they're not allowed in!
---
I do photo manipulations and restorations and I am currently addicted to making ATCs and other forms of decorated artworks such as mixed media canvas' and tags, decorated envies for journals.
---
Most importantly, I am a Christian although I don't follow any church. I don't believe you have to go to church to be a Christian. To me a Christian is someone who tries to be like our Lord 7 days a week and not just on Sunday. But I am also human and I do get frustrated sometimes...please don't use my Christianity against me. I never said I was "perfect".
---
See my link for my ATC site above.
See my Etsy Favs for profile surprises :)
---
I'd LOVE to receive:
Anything whimsical
Jewelry, junk jewelry, etc.
Glitter gel pens (especially a black glitter pen or a clear glitter pen)
Pre-glued gems for crafts (sticker type)
Die Cuts
Mixed media stuff
Address labels
Flickers (3-d holograms)
Homemade/Handmade papers and handmade envelopes
Mail art (decorated envelopes)
Handmade postcards, note cards and the like.
Trinkets of any sort to use in art
Handmade papers (tea dyed/coffee dyed)
---
I'd love to do personal swaps - so PM me if you're interested!!
---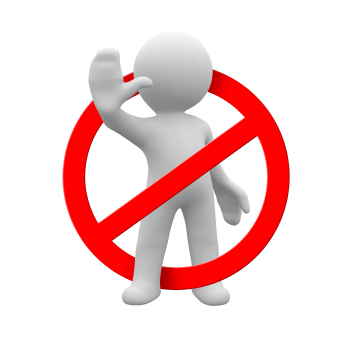 ****The PLEASE DO NOT send list****
Anything with a swear word (I wouldn't normally think I'd have to mention this but I think I read someplace that someone like ATCs or artworks with swear words).
Nothing to do with the devil, witchcraft or holiday themes (such as birthday, Halloween, Christmas, etc.)
Things that are childish looking (stickers included).
ATCs made by or partially made by children. No offense! If I had young children, I wouldn't mind but I'm not into that kind of ATC or any kind of artwork made by kids.
Not into teas, cocoas or recipes or the like as I hate cooking LOL Although if you want to send a gift card for a restaurant, that's acceptable ;o)
Not into note paper as I don't write out letters anymore. But I DO LIKE pretty note cards and home made envelopes!! :))
I don't need bookmarks since I don't read.
Please don't send me recipes, period. Don't send me coloring pages for children or any children's item as I don't have young children. Or bookmarks.
---
I dislike flakers and people who don't rate and those who retaliate because they are mad!
---
I pledge to send out my swaps in a timely manner and to rate all my partners. If by chance I am running late due to some unforseen circumstance, I promise to notify the receiver! I do not flake but then I never knew a flaker to admit it ;o)
---
****I can angel for USA swaps that aren't too big.****
****Just PM me here at Swap-bot!****
---