Hi, and welcome to my page...😉
3rd March 2018:
Please excuse me and my absence at this time. I'm in a bit of a dark space presently and find it easier to close off.
Please message me if you think I have missed sending or rating, the time just goes before I know it. As of this day, everything is up to date.
Hope to catch you soon, cheers! 🙏
5th FEB 2018:
Because of the blood infection, Dad has had a nursing medic make a visit to his home daily over the last four weeks (one to go), to administer and monitor his 24/7 antibiotics. So far so good.
It's been an exhausting last 12 months...let's hope nothing else pops up.
15th JANUARY 2018:
Dad finished his hyperbaric treatment just over a week ago. Was home for a day, and now is a patient in St John of God Hospital. He has some sort of blood infection from unknown causes, tests being done...it's been a rough few months, and continues.
Just to top all that off, my Dads brother, Uncle Jim, was put in the same hospital on Friday 12th Jan, unbeknownst to my Dad. Sadly my Uncle Jim passed away on Saturday 13th Jan 2018. Funeral later this week :(
LATEST NEWS-29th November 2018:
My Dad did a 180 degree miracle turnaround!!! We cannot believe he survived what he went through.
His heart op was a great success, but...he has spent most of his time in hospital since then.
His Prostate Cancer has returned! He spent 30 days on radiation back in 2011. He cannot have that same treatment anymore, or be operated on.
As of Monday 27th November, he will have 2 1/2 hours of daily treatment, Hyperbaric Oxygen Therapy (compression chamber-like divers have), for the next six weeks. This will speed up recovery by fast forwarding the repair of skin tissue, blood vessels etc.
Thanks you to all those sending thoughts and prayers his way. 🦋🙏🇦🇺
UPDATE************21st Oct. My Dad partially woke yesterday but has deteriorated. Pneumonia has set in and I may lose him. He is being kept comfortable. 😓😓😓
I have deleted swaps I created, and/or signed up for. Impossible for me to participate for now.
UPDATE 19th October 2017: There were complications during heart procedure on Dad yesterday. He has been put into an induced coma. Been 24hrs so far. I'm shattered. Tomorrow they are going to wake him, so it may be touch and go. I'm trying to remain positive. Prayers pls :'(
UPDATE 17th October 2017: Those who have followed my Dads progress this year, I wanted to let you know he is FINALLY having his two heart procedures done tomorrow the 18th. Let's hope for the best...🙏🦋💜
🎂 August 22nd...Thank you to the anonymous Aussie swapper who sent me a random 'Belated birthday Postcard'. It was a lovely surprise and very much appreciated!🙏
❤A big massive hugs to ALL those Dad recieved 84th birthday wishes and cards! You know who you are. I'd like to list all those that sent when I get some time. DAD is so happy and proud of all those with nig hearts! Thank you for making his day very special! ❤💚💙💜💛💝🙏
---
FYI: International post from Australia takes some time. Please give at least 3-4 weeks past the send by date.
---
First up, I just wanted to thank all the amazing partners I am teamed with in all the swaps I join. Very rarely does a day go by that I don't receive 'happy mail'. Makes my day! 💜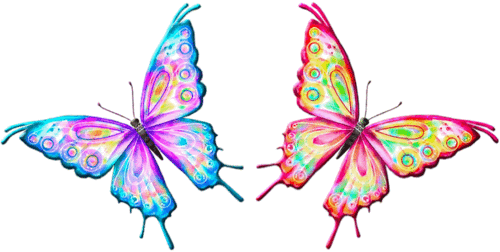 📭 Sadly, I was flaked on in my first ever hosting of a swap Send an Inspirational Card by @Aquiller
♥️♥️♥️ As I am unable to 'Angel' myself, the lovely @Midwestkiwi Angeled me.
📦 Angeled @Deanna38 for Farmers Wife Sampler #2 swap.
---
Firstly, my disclosure...
I always send by the due date. Please be aware international post takes longer than usual, can take weeks, so I ask for your patience. If I feel I may be late, I will contact you asap. I do login regularly, so PLEASE, if I have not rated you, I'd appreciate if you'd give me a nudge. We are mere mortals, but would not have been intentional, sorry. (With so much happy mail, I'm trying to keep track-lol).
Also...please don't hesitate packing multiple swaps together if we become partners in several swaps at the same time. No need to ask. Save your postage costs.
Secondly...Life happens-if you are late in sending, just message me. It's no problem at all.
Thirdly... I ALWAYS respond when you've taken the time to rate me and leave comments, as I appreciate the feed back, cheers! 😊
---
I suffer with anxiety/depression quite regularly. Besides life, it isn't easy looking after an aged parent. Being in touch creatively helps me immensely.
💜 My husband is a truck driver, away often. I have three children, five step children...my eldest is 37, our youngest is 22. None live at home :) The amount of granddies to date is 12, ranging in ages from 1-14 yrs. Grandy 13 is on it's way!
💜 I am the eldest of six. My parents met whilst both in the Royal Australian Air Force, so we did a lot of moving around whilst growing up. My Mum who turned 80 in September, happily lives on her own, but my 84 yr old Dad lives with me in a granny flat attached to my home. (Now living independently).
🐶🐶 adore my two little dogs Missy Moo & Lil Miss Daisy. 27th Feb 2017...poor Daisy has had op on her left hind knee. Once recovered, the right one needs to be done. Sadly, it's $1000 each one, but they're my babies. Missy Moo had both done years ago. The million dollar fur babies LOL