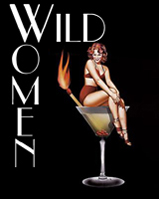 I will ALWAYS rate, as soon as I receive a package.
On Hearts: Do not expect that you will receive a heart just because you send me something extra - and just because you don't send anything extra doesn't mean you won't get a heart. I feel Hearts are given for thoughtful attention and care to both the package and whats being sent.
On the flip-side, I will send you an email to let you know that I've sent my package and approximately when you should expect it. If you don't receive it in a timely manner, PLEASE let me know. I track MOST of my packages with delivery confirmation . . unless the added cost is simply too much to add on top of the postage. I would hope that I would also get similar considerations, as well . . such as . . ..quick ratings, etc.
---
GOOD PEOPLE GONE BAD AND NOT WELCOME IN MY SWAPS
1) @Wiley also known as @AuntieM
2) Max KItty
3) Myhalfofthebrain
4) TinkerB74
5) cronecreations
6) caesarpag
---
Creatrix- Reiki Master- Ordained Minister/Celebrant- Lover of Life- Priestess
MY BIRTH GODDESS IS ATHENA. In the most ancient account, Athena is the Goddess of ferocious and implacable fight, but, wherever she can be found, she only is a warrior to defend the State and the native land against the enemies coming from outside. She is, above all, the Goddess of the City, the protectress of civilized life, of artesian activities, and of agriculture. The most used expression to describe her is "the bright eyed".
My interests inlcude: my kids & pets (2 sons/3 dogs), Bikerzzz and riding, the ARTS, especially MUSIC, MUSIC and more MUSIC, second-hand shopping, treasure/scavenger hunting, getting & keeping healthy . . . physically, emotionally and spiritually, visiting HOT SPRINGS, spirituality & culture in general but Native American especially . . . . and finally . . . . lounging on a hammock and reading the Sunday paper while sipping my morning coffee . . . ahhhhh!
I am pagan, and identify most with Native American spirituality and Goddess work - but am open to and interested in all most anything.
LIKES: * Books on self-help topics, spirituality, alternative healing modalities (laughter, color & music therapies) Goddesses, Paganism and the like. * Bartering * Second Hand Shopping * Crafts but not ATCs (sorry - not my thing) * Mazes & Games, Treasure Hunts * Culture & Travel * Flowers/Plants to look at and have * Gemstones & Rocks * All kinds of dance * Classic, yet eclectic fashion * Cool & inspirational quotes * Being organized * Distinctive pens & color sharpies * Matchbooks * Rich fabrics and embellishments * And SO much more - too hard to list!!!!
WISH LIST: * Pretty (& vintage-styled) Full aprons * Pretty teacups & saucers * Kalidescopes * Unique/Vintage Pitchers * Unusual butterfly items * Vintage purses * Vintage jewelry & Pagan Spirituality items My kitchen is red, sage green with silver & black (50's style).
My bedroom is purples & greens.
My living room is naturals, southwest colors
I am undecided about my dining room and bathroom - still haven;t settled into those areas of a new house!!!
My favorite color is purple but don't like to wear it. Best color for me to wear is blue. I LOVE water fountains!!!!!!!!!!!
I'm an avid second hand shopper and almost obssessed with the "hunt," so eclectic would best describe my style.
My favorite scents are Sandlewood, Patchouli and Frankencense . . . .don't like and have sensitivties to florals & many other purfumey scents.
I LOVE to laugh and teach Laughter Yoga classes.
I am a Breast Cancer survivor and whole-heartedly & actively support the cause.
I support the Right To Mary in Vermont and also volunteer at several local charities & organizations.
Favorite Seasons - Fall and Summer
Favorite Animal- Dogs, Dogs & more Dogs! (although I am intrigued by butterflies & monkeys especially but am interested in most animals in the wild)
Not a sweet eater normally but do indulge from time to time . . . . LOVE, LOVE, LOVE pastas & rice. Quinoa and Liberte Yogurt are new favorites!!!!
Prefer COLD drinks over hot drinks (teas, coffees and ocassional citrus-type sodas)