My favorite color is red, but if you are in a fabric swap with me PLEASE DO NOT SEND me any red fabric!!! I am stocked up on red. I'm currently looking for Batik FQ's.
I wear XL shirts
When it comes to receiving things, anything in primary colors is definitely appreciated.
I really,really don't like pink. But if you must send something in pink, please send something in green as well because I have twin daughters (they are 15 years old) and their fav colors are pink and green. That way if I give to one I can give to the other. :-)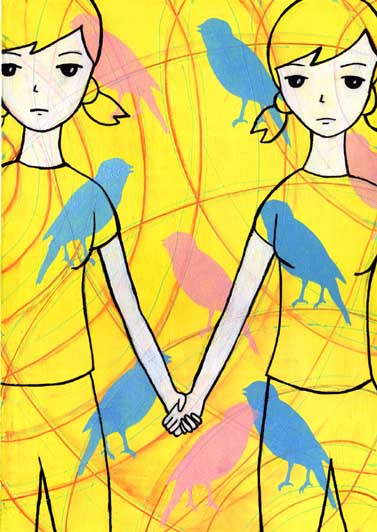 100% cotton spools of thread...I need ANY color
Bandanas with primary colors or interesting characters
Halloween stuff: Vampire ,Pirates, zombie, voodoo, B-Grade horror
Felt, in any colors
Sharpies - any color, any point...but especially fine point
Sculpey - any color
Stamp pads...any color, especially the raised type.
Fancy, designed card stock
Unique paper & paper packs of all sorts
Washi tape
Deco tape
I geocache & would be thrilled to receive small trinkets...like small toy machine items or foreign coins
My nickname is Owl & I would love to receive anything in an owl theme
I love receiving really funky/crazy stickers. Nothing "normal" - but if it is strange or unusual, I would love it!