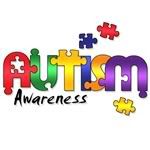 I am 33 years old, married, with a precious girl of 3 years. Our pet name is Sebastian, he's a Blue Smoke Persian cat. I work in the Marketing area of a pharmaceutical company.
I'm from Dominican Republic, a little island in the Caribbean, but I lived for long time in New York... it was a big experience!
Actually I live in Dominican Republic, the mail service here it's a little slow, so if you can send any swap inmediately of you have my address more quick I will receive it. At the same way, I promise to send as quick as I receive the address of my swap partner, to be sure that anyone can receive it on time.
If, for some reason, you do not receive something from me and I am one of your swap partners, PLEASE be sure to contact me and let me know. I have NEVER flaked on a swap and I don't intend to start. But if you don't get something from me and I've marked my items as "sent", let me know and I'll resend right away. Thanks...:o)
Update!
This is important for write. I live in a city in the center of the island, when I put any package or postcard in the post office of my city, this must go until the capital of the country to be sent to the destiny country. The date with which it is marked is the one of exit of the country, that is, if I sent a letter May 9 and left the country the 15, for any reason, that date markes in the package is 15 of May. It is not that I am sending it late! It is that's the way of the things in my country...:o( Sad, but real...:o)