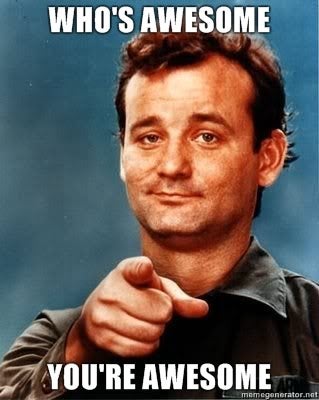 Things that make my heart happy:

Colours:
Although blue and green draw me in quicker, I appreciate all the colours. Orange and I are working on our relationship - it's a rocky road, but we're getting there.
Any dirty pastels. Think dusty brownish rose more than baby pink. Like someone took the pastel and got it all mucky.
Pastels over brights any day. Neon makes my head hurt...

"Look / feel":
Whimsical
Dark
Vintage
Humorous / Sarcastic
Nerdy
Unique / different
Mail art

Make me LOL - I have quite a loud and infectious laugh. Feel free to set it free. My DH will appreciate it. Show me to that place online that has you in stitches. Tell me a joke. All of this is cheaper than therapy :)

Insightful stuff - make my brain earn it's keep. Teach me something. Anything :)

Rats! I love 'em. Creepy or cute. If it has a rat on it, it'll go to my ever expanding rat shrine corner in my craft room. My hubby and I have had the pleasure of 6 ratties that climbed into our hearts over the years, but that is an adventure we have put to bed. They are lovely pets and all 6 had unique personalities - we miss them dearly, our sweet little girls.

Border Collies. Never thought I would be a Collie kinda gal, but whadya know - I love my two furbabes and can always do with more Collie stuff :) You know, I'm a dog person. So really, any doggie thing is welcome. Cats are probably cool, with an allergic Dad and hubby, they just never really featured in my life. Except for Simon's Cat. That one is cool :)

Woodland critters like owls, squirrels, hedgehogs, foxes. If I could live in a cottage in a forest I would be in heaven.

Trees or related themes like leaves, forests etc.I love the concept of wisdom and in nature a big ol' tree represents that for me. I love the texture of the forest (bark, leaves, needles) and find a walk in the forest calms my senses like nothing else can.

Spring and Autumn over Summer and Winter. I love the in-between colours and feel of the seasons.

Handmade with love and care... Unique. One of a kind. Your time and effort. Appreciation overflow.

Acrylic / cling rubber stamps. Used and destash ones are absolutely fine. If you wanna set up a private swap to trade from our stashes, let me know. Stamped images on white paper/card that I can use in my collague work will be much appreciated. Inkadinkado, Graphic 45 and Lawn Fawn = swoon! Update When I visit America (see how I slipped in the when and not a stupid if) I shall bring back a container of these. A container of acrylic stamps - that is my US souvenir stash ;) And peanut butter cups - hahaha.

Used postage stamps I love the stuff. I don't mind what the condition is - I am not a collector. I use 'em in my crafting, so will prob find something to do with them.

Butterflies Who knew? I like them pretty winged creatures. Took a whole Swap Bot to make me realise that - hahaha.

Ephemera Yeah - titbits of yesteryear. I use it in my art journals and other crafting things. I prefer vintage, but have used modern in weird places ;)

Sentiment stickers / diecuts. Words, phrases, etc. Great way to round off a mixed media bit.

I don't take offence easily so please set your creativity free :)
---
I love this man! and I'm with him on the stuff as below

Overly religious material of any kind, unless I'm in a swap that calls for it. I respect everyone's religions, but there might be someone else who will appreciate it more than I will. Please pass it along to them instead.

Not really into country - music or theme. There is someone else out there that'll just jig with pleasure, so send forth to them instead.

I love whimsical cute and am not really into Kawaii cute. A cute face every now and then is great, but if you have a choice, rather give them to someone who is Kawaii crazy :)

Just mentioning the cat hair thingie again. PM me if your swap is potentially swimming in cat hair so that I don't open it around hubs. He's got serious allergies. Thanks for understanding.

Things that were slapped together / dirty / broken etc - anything with a min-effort-for-max-reward attitude behind it. I send what I am proud of and really do appreciate it in return. Please do not send something you would not want to receive in return.

Please package your swap well. It travels all the way to Cape Town, South Africa. It will be going through a load of hands and machines - not all of them gentle and kind. I don't mind cutting through a roll of tape to get to your piece of art. Oh - also please put on the swap "NO BENDING" - as much as I love our mailmen, they do tend to get creative.