I have lived in the north eastern suburbs of Melbourne, Victoria all of my life and I have been married for 32 years. We have two sons who live at home and keep our life busy.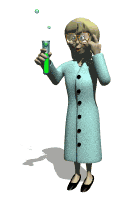 I work part-time as a medical scientist at a pathology laboratory. I also have a casual job as a Patient Model for an Ultrasound Training company.
My family has a holiday house near the beach and we spend many weekends there during summer.
In my spare time I like to do craft, research my family history (genealogy) or travel with my family.
In Feb. 2015 I started geocaching. I am still learning, at present, but I hope to take my family to some interesting places.
2013 was a big year for me, but it turned out completely different to what was planned. I celebrated my 50th Birthday in late July. It was a small celebration but in April 2014 my family took me on a three week overseas holiday to London, Paris and Singapore.
I was diagnosed with Breast Cancer on 31 May 2013. After conservative surgery, I had 20 weeks of chemotherapy and then 7 weeks of radiotherapy.
On 14 Jul 2017 I had a clear scan (4 year post).
Any advice on living post breast cancer is welcomed. It's still a new experience to me.
While I have been undergoing treatment I have received some lovely gifts and cards from many people. I appreciate all of the comments on cards and in swaps. Each one lifts me up.

Thank you to everyone but especially to my following Swap-bot friends.
Susan (Ohio, USA)
Karyn (Florida, USA)
Dagmar (Germany)
Moni (Germany)
Patricia (Colorado, USA)
Carol (Colorado, USA)
Kirsty (the Netherlands)