01 May 2010 I am having problems LOL, my laptop was stolen and I am using a borrowed one. All due swaps are sent and I will log in when I can.
"Exercise is a dirty word. Every time I hear it I wash my mouth out with chocolate."
Charles M. Schulz
[

I promise to rate fairly and promptly. Mail takes approximately 3-4 weeks to reach me from overseas. If you see I have not rated you, it means I have not received your swap, feel free to pm me and we can come to some arrangement. PLEASE NOTE I feel it is not my responsibility to pm you to inform you that the item has not arrived, I follow up on the swaps I have sent out and I would appreciate it if you would do the same.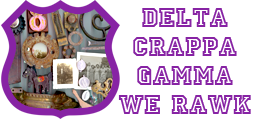 ANGELS FOR CHERYL
Maya Angelou said this: 'I've learned that no matter what happens, or how bad it seems today, life does go on, and it will be better tomorrow.'
I live in a townhouse with 8 cats and a couple of people. I spend all my free time playing around with craft ideas. I love to learn new things and have a few friends who come over each week to "play". Mostly they drink a lot of wine and eat a lot of cheese, but we occasionally fit in a craft session.
CRAFTS
I have tried many crafts. Cross stitch, Freestyle embroidery, Painting, Cloth-dolls, Pottery, Decoupage, Polymer clay multi media. I love learning new things.
LIKES
I love all chocolate especially dark, books ( I am an avid reader and horder of books), my PSP, my Kindle and my cute little netbook. I am pretty much easy going. I primarily joined Swapbot in order to get inspiration and learn new techniques. I don't have a L-O-N-G list of likes and dislikes, as I am more interested in seeing other swappers ideas and choices. One of my favorite colors is turquoise blue, though most of my clothes seem to be black. However, I have no aversion to any color, I pretty much like all of them. So, if I am lucky enough to get a handcrafted item from you, feel free to do whatever your heart desires, I will appreciate it way more than something that loses your "personality" trying to convert it to my likes and dislikes.
Please note, only send me the swap, dont include any extras unless they are on my wishlist, I am thinking about the environment and also the amount of storage in my house! I will rate according to the effort and thought put into the swap so hearts are still being dished out! I will also not include extras when I post out swaps (unless I have something in mind I know you really would love to receive) and would really appreciate if you could rate my swaps in the same way NB..this is stolen from RachelB..I couldn't have said it better myself
DISLIKES
Cucumber, cooked carrots, avocado, religious bigots, stupidity, rude obnoxious people.
WISHLIST
1) I wish all my friends and family - enough
"I wish you enough sun to keep your attitude bright. I wish you enough rain to appreciate the sun more. I wish you enough happiness to keep your spirit alive. I wish you enough pain so that the smallest joys in life appear much bigger. I wish you enough gain to satisfy your wanting. I wish you enough loss to appreciate all that you possess. I wish enough "Hello's" to get you through the final "Good-bye."
Original story by Bob Perks, in Chicken Soup For the Grieving Soul
2) I wish for a Rolls-Royce and a cute blonde chauffeur to drive me around in it.
3) I wish to know everything.
4) I wish for a real house with a real garden, so that we can keep an elephant and a giraffe and a pony. ( I have a granddaughter)
5) I really W-A-N-T a Liger -if anyone out there has one to spare feel free to send it my way.
Well my wishes are out there..Lets hope the universe is listening.